Cooper's Lane Primary fantastic fundraising
Published Date

: 17 Dec 2019
The Cooper's Lane Primary School Signing Choir raised a brilliant £95 for our charity by holding a signing carol collection at their local train station. The choir, led by Miss Hines, performed Christmas songs to the local community at Grove Park Railway Station.
The school wanted to raise funds for the National Deaf Children's Society as they have deaf pupils in attendance. Their pupils loved learning sign language were keen to show off their new signing skills whilst getting in to the Christmas spirit!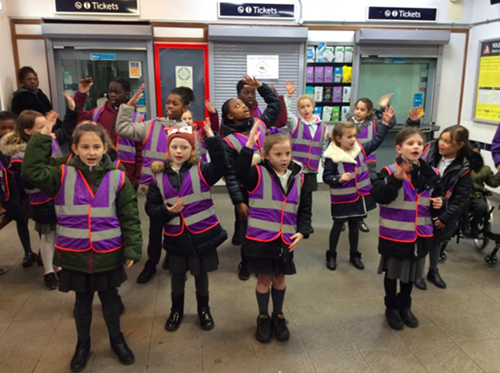 The choir Christmas classics like "Silent Night," "Mary's Boy Child" and "On a Starry Night."
Thank you to Cooper's Lane Primary School staff and pupils for all their hard work and fundraising!
If you've been inspired by this story, see how you can fundraise for us in your community.