South Gloucestershire Council to fund radio aids for use at home - our reaction
Published Date

: 19 Apr 2019
In February, South Gloucestershire Council announced that around 30 deaf children will be able to take home the radio aids they use while at school to use with their parents and carers.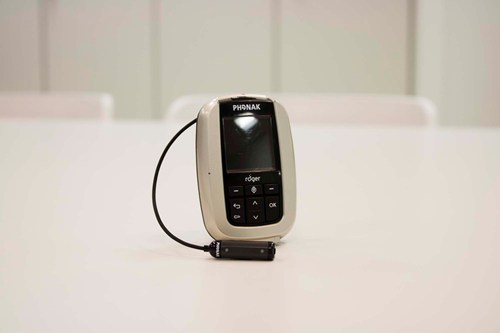 Radio aids use a transmitter to wirelessly send sound to a receiver worn by a person with hearing loss on their hearing aids or cochlear implant processors. In school, the teacher or speaker would wear the transmitter, and at home, this would be worn by the child's parents and carers.
They not only help deaf children develop their language and communication skills, but break down some of the barriers that life will throw in front of them. In the early years, radio aids can have a big impact, helping deaf children to hear their parents clearly above any background noise.
This is fantastic news. With the right support, deaf children can achieve absolutely anything in life. South Gloucestershire Council is doing a huge amount to help by providing this technology to very young deaf children.
While South Gloucestershire Council have taken a positive step forward, almost 50 councils in England still don't fund this service for pre-school deaf children and their families. Today sees us launch a campaign action where you can contact your council if you live in an area in England where radio aids aren't currently available – check our list now to see if your council funds this vital service.
By Sarah Collinson, Senior Engagement Advisor