Things we've learnt from the CRIDE report
Published Date

: 18 Jan 2018
Last week, the Consortium for Research into Deaf Education (CRIDE) published the latest results for England from its annual survey of education services for deaf children. Though it has its limitations, it's one of the best sources of data out there on deaf children and the report managed to attract a fair bit of media coverage (including in the Huffington Post and the Guardian). In this blog, I set out my own personal take on seven key findings from the report.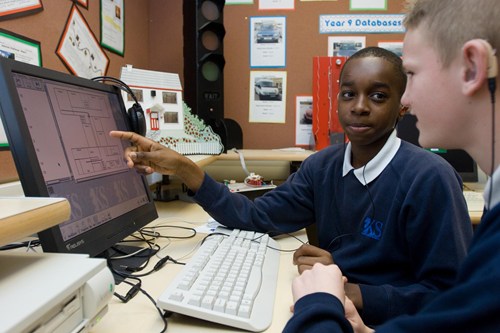 1. There are more deaf children
Or, at least, there are more deaf children that local authorities know about. There are now at least 45,631 deaf children in England, a reported 11% increase over the previous year. It's difficult to be sure whether this is because there are genuinely more deaf children and/or whether local authorities are getting better at identifying those that live in their area.
2. There are fewer Teachers of the Deaf
In 2017, we saw a 2% decline in the number of qualified Teachers of the Deaf in England. Since 2011, we've seen a whopping 14% decline. These figures don't take into account the number of trainee Teachers of the Deaf or Teachers of the Deaf in special schools – but it's still clear there has been a significant long-term decline. Despite this, government action to address this has not been forthcoming.
3. There's a looming retirement crunch
Over half of all visiting Teachers of the Deaf are over the age of 50, meaning they're likely to retire in the next ten to fifteen years. Combined with the long-term decline in numbers of Teachers of the Deaf, this could have a disastrous effect on deaf children, unless urgent action is taken by the Government.
4. Deaf children continue to be a diverse bunch
We know, for example, that 7% of deaf children have at least one cochlear implant, 14% use English as an additional spoken language at home while 22% have an additional special educational need. There can be a huge variety of need within deaf children which has important implications for Teacher of the Deaf training.
5. We still have an incomplete picture on post-16
It's clear that local authorities continue to struggle in identifying deaf young people post-16, despite the introduction of a new 0 to 25 special educational needs framework in 2014 in England. For example, local authorities told us that 1,356 deaf young people left school in 2016. This is far less than we'd expect, based on what we know about the number of secondary aged pupils.
6. We know a bit more about the use of sign language in education
We already knew, from previous CRIDE surveys, that around 10% of all deaf children used sign language in education in some form. For the first time, instead of asking about all children, CRIDE asked about those who are severely or profoundly deaf. This revealed that, of this group, 29% use sign language in education, of which 8% use British Sign Language. It's important to note that this doesn't tell us about how much sign language is being used outside of school.
7. Government statistics on deaf children are still flawed
We know from CRIDE that there are over 45,000 deaf children across England. However, if we were to look at government figures, we'd be missing a large chunk of this group, around 42% of all deaf children. We're calling on the Government to get better at collecting data on all deaf children.
There are still more stats yet to come – expect reports on deaf children in Northern Ireland, Scotland and Wales in the next month.