Citizens Association for Rural Development
About CARD
Citizens Association for rural development (CARD) is a non-profit registered voluntary organisation working in Ganjam and Gajapati districts of Odisha, India. The organisation strives to bring positive change for those in the community that are the most marginalised through training and capacity building so the poorest people are aware of their legal rights.  
The intervention areas that CARD work in are health, education, livelihood, and disability. CARD's mission is to educate and train the poorest members of society for a better future.
CARD currently works in community healthcare, malaria prevention and control, rehabilitation of deaf children and urban slum health programmes.
How DCW and CARD work together
We work together so that deaf children and young people can realise their right to education and together with their families are aware of their rights to information, health and economic opportunities.  
Our work to date with DCW has focused on education and livelihoods. More recently we started collaborating with DCW and three other partners in Odisha to further support deaf children with pre-primary and primary education. This will build on the learning and successes achieved to date.  
We support deaf children in developing their language and communication skills and improving their literacy levels. We also train parents, service providers and school teachers in acquiring deaf appropriate teaching skills so that they can better support the children to be educated.  
Community members and parent support groups are also being developed as special resource persons. This will ensure that skills are developed in the community to continue supporting deaf children in the future.
Laxmi Sethi, mother of deaf young person and beneficiary of CARD: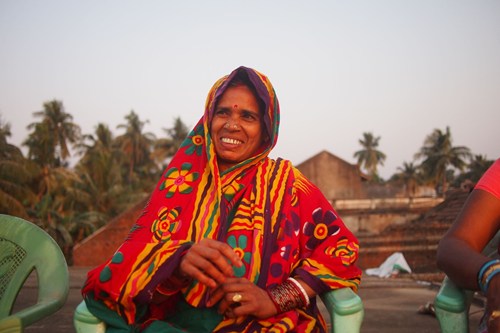 "Both my sons are deaf. Prior to working with the organisation, CARD, I had little understanding about deafness, its causes and the support available to help my sons. Now I play an active role on the parents' group. We share information about government facilities available to help us and share problems and challenges. Our parents' group has grown powerful and now all members of our parents group get the disability pension and we are advocating for more services and resources to help those living with deafness."