Assessments of Deaf Children and Young People: For Teachers of the Deaf
Back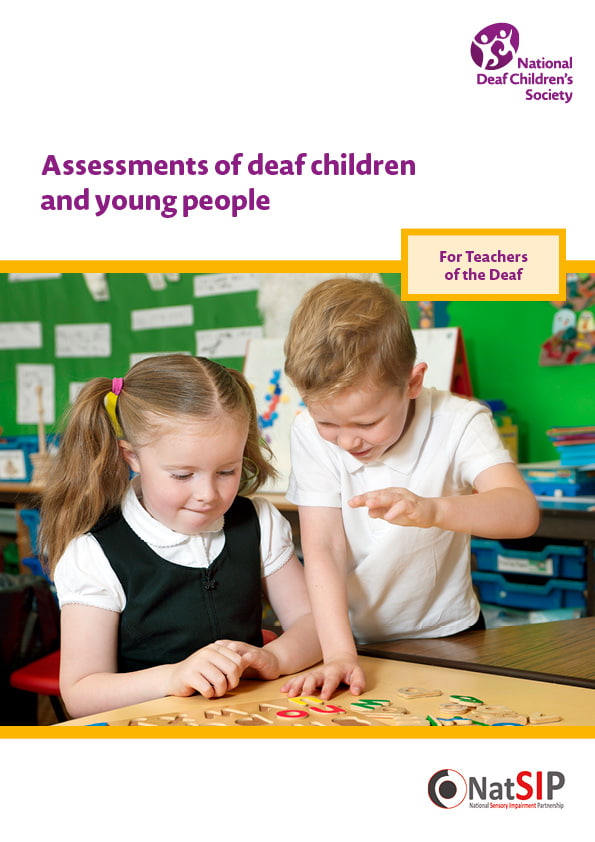 Primary target audience:
Professionals
Format:
Information Guide (online only)
This resource is to support Teachers of the Deaf to carry out specialist assessments of deaf children in the areas of communication, language, functional listening, literacy, mathematics, cognitive development and social/emotional development. It will also be of interest to all those involved with assessing the needs of deaf children and young people and parents who want more information on the assessments used. This resource has three sections:
• Part one outlines the purpose of assessments and good practice in preparing to carry out an assessment.
• Part two summarises and reviews assessments that are most appropriate for deaf children and young people.
• Part three looks at the steps to be taken following assessment, and includes case studies and examples of service practices.