Be safe and smart online: Lesson plans for secondary school teachers
Back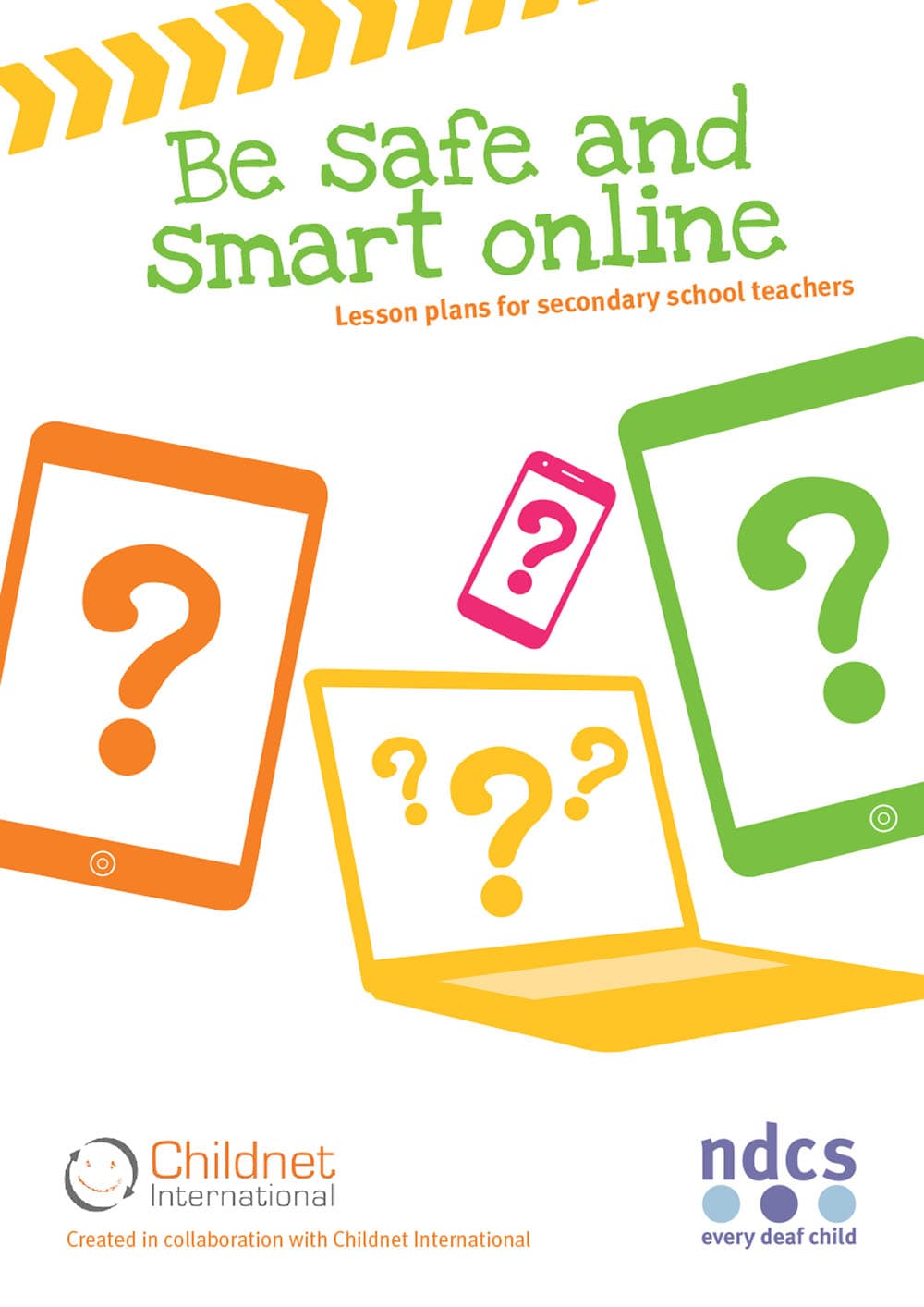 Primary target audience:
Professionals
Format:
Information resource (designed)
This resource is written in collaboration with Childnet International and is aimed at education professionals supporting deaf students in secondary schools.
It provides information on why deaf children and young people need to be taught about online safety and provides the following lesson plans:
1. Cyberbullying
2. Safe social networking
3. Sexting

Finally, you'll find resources that can support you and further information about NDCS and Childnet International.