Helping Your Deaf Child To Develop Early Maths Skills (3-4 Year Olds)
Back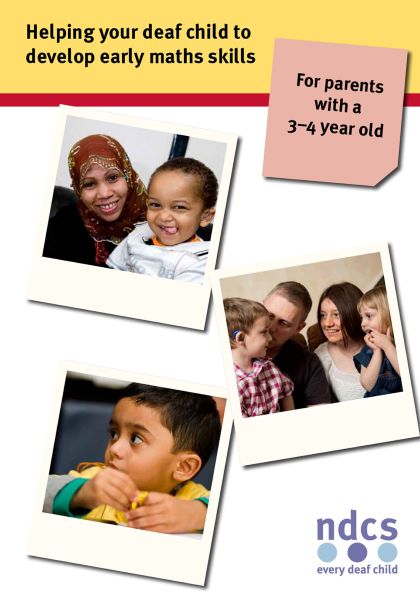 Primary target audience:
Parents and carers
Format:
Information Guide (designed)
This booklet will help you to develop your child's understanding of maths through play and everyday activities. It will encourage their success and help them develop a positive attitude towards maths.
It contains six main sections:
Getting started

Developing language for maths

Helping your child to develop their working memory

Helping your child with numbers

Shape, space and measures

Helping your child with problem solving
At the end you'll find games and activities to help make maths and numbers fun for your child, and information about organisations and resources that can support you.