Know your rights: Getting support from your local council in Wales
Back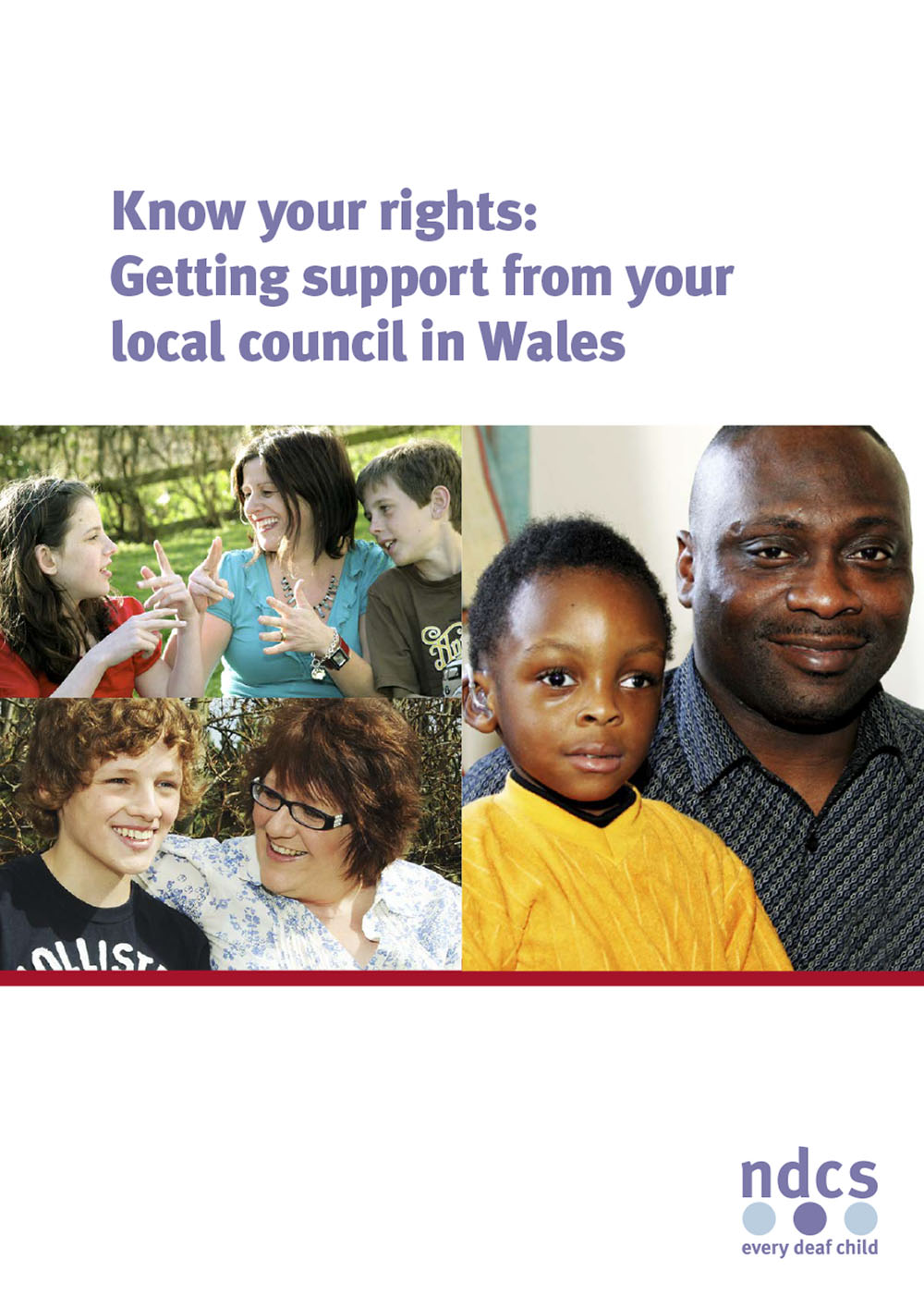 Primary target audience:
All parents of deaf children and young people
Format:
Information guide
This resource looks at the legal rights you and your deaf child might have to receive practical help with things like equipment and communication support from your local council.
This guide will help answer questions such as:
How do I get help?

How do I ask for an assessment of my child's needs?

How can I prepare for an assessment?

What happens during an assessment? 
It will also explain your local council's role in providing support and template letter to help you get started.
Equivalent versions of this booklet are available for:
England

Northern Ireland

Scotland.