Personal passport: early years
Back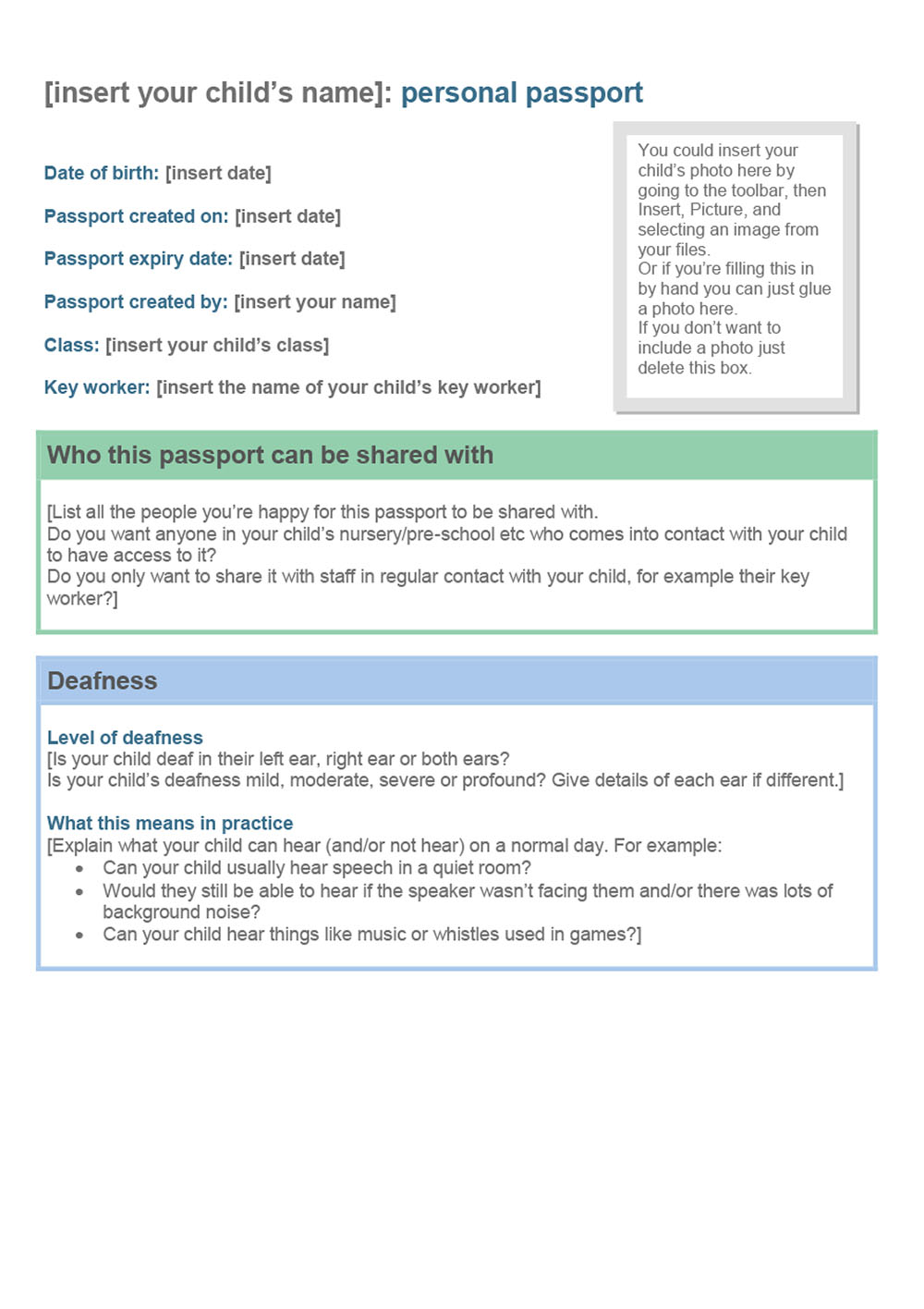 Primary target audience:
Parents of children with SEN
A personal passport is a document that brings together all the most important information about your son or daughter so that any adult caring for them or working with them can support your child in the best way possible. We have created a template and completed example passport for children aged 0-4.
For more information on personal passports, including tips on how to fill them in, go to Personal Passports and Profiles.
Share your views on our resources. Please visit https://www.surveymonkey.co.uk/r/informationfeedback and help improve our information for families, deaf young people and professionals.