Isolation fundraising ideas
At this challenging time for so many families, we are doing everything we can to be there for deaf children. We need your support now, more than ever, to continue our vital work.
There are many things you can still do to keep entertained, active, and connected to friends and family, all while raising money to support deaf children. Have a look at some of our ideas below!
If you want to discuss an idea, or need support or resources, get in touch by phone 020 7014 1199 or email [email protected] We'd love to hear from you.
Stay active
Fit as a fiddle fundraising
Turn your at home fitness routine into a fundraiser by collecting sponsorship online with JustGiving. Try taking part in one of our challenge ideas in a week:
Use your stairs to virtually run up the Shard – the iconic London building has 306 flights of stairs. Why not take it on over a week?


Yoga fans can take on the yoga version of a marathon – we've been told this amounts to 108 sun salutations!


There are 50,000 deaf children in the UK – challenge yourself to walk 50,000 steps around your house in a week. For an even bigger challenge, try hitting the NHS recommended 10,000 steps a day in your house and complete it in 5 days!
Dance, dance!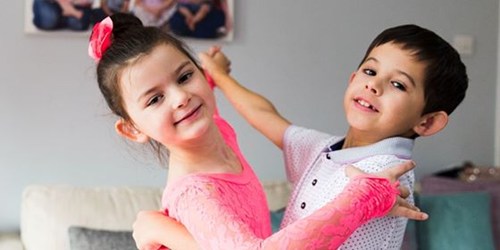 Now is the perfect time to practice your favourite dance and put on a show for your friends and family. Children can take on their favourite dances, whilst adults can try to remember their favourite routines from their childhood!
Broadcast your dance show on Skype and get sponsored or ask for donations for people to watch.
Try something new
The Fingerspellathon
Increase your family's deaf awareness and improve spelling by taking part in our Fingerspellathon, a fundraising spelling bee with a difference!
Children and adults alike learn how to fingerspell the alphabet and are then sponsored to spell words correctly. Sign up today for fun resources, including a word hunt game, word search and video tutorials.
For something a bit bigger, take on our Fingerspellathon challenge! Get sponsored to film yourself fingerspelling supercalifragilisticexpialidocious!
Don't forget to share your video on social media. You can nominate your friends to take part too!
Keep socialising
Lights, camera, fundraising!
Host your own film night using an online service such as Netflix or Amazon. Download the Google Chrome Netflix Party extension and co-ordinate your film watching with your family and friends across the country. Skype, Zoom or Houseparty each other to set up the party atmosphere! Guests donate to join the party or make a donation every time the main characters say a certain phrase.
Virtual pub quiz
Bring out some healthy competition with friends and family across different households! Everyone loves a quiz and with Virtual Quiz Events it's easy to organise a brain teasing get together and raise money for our charity at the same time!
Keeping your brain active
Readathon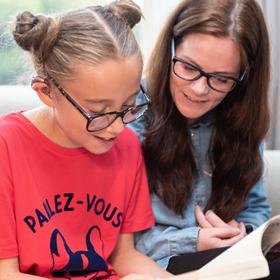 Children can be sponsored to read for a certain amount of time each day for a week or a month. There are lots of brilliant books out there for them to choose from, including these on our list of books including deaf characters.
Setting up your fundraising page
Whatever you're up to, it's easy to collect donations for our charity online using JustGiving. Set up your page using our dedicated link and all your amazing funds will automatically be sent to us – easy-peasy! 

Don't forget if you need support or want more information, get in touch with us for support and resources on 020 7014 1199 or [email protected].