Annual meetings and networking
Come and meet other local deaf children's society groups and teams from across our organisation. These events are opportunities to meet, access training and share experiences of running a local deaf children's society. 
A chance to share and celebrate with other groups 
We offer local deaf children's societies the opportunity to get together and meet other groups from across the regions, to celebrate successes and share challenges, by hosting a series of annual meetings.
The Local Groups team provide updates on activity across the organisation, advice and training to help you maximise your group's potential and continue your great work in the community.
Many groups leave feeling motivated and inspired with fresh ideas and new tricks up their sleeves!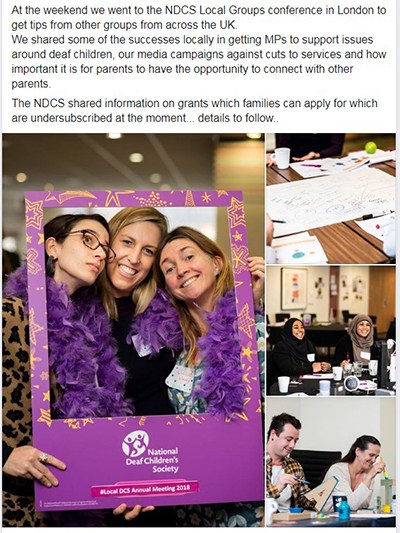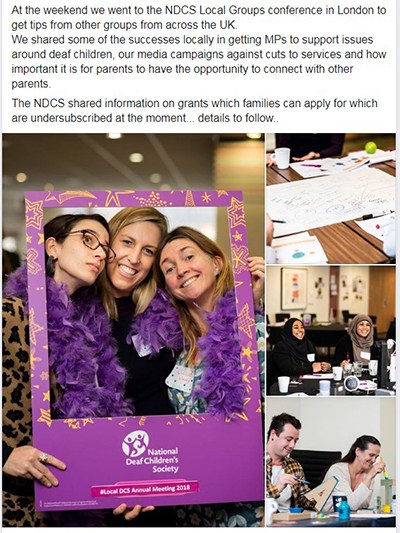 We encourage as many of your members to attend as possible. We cover the cost of travel to and from the event for two representative from each local group.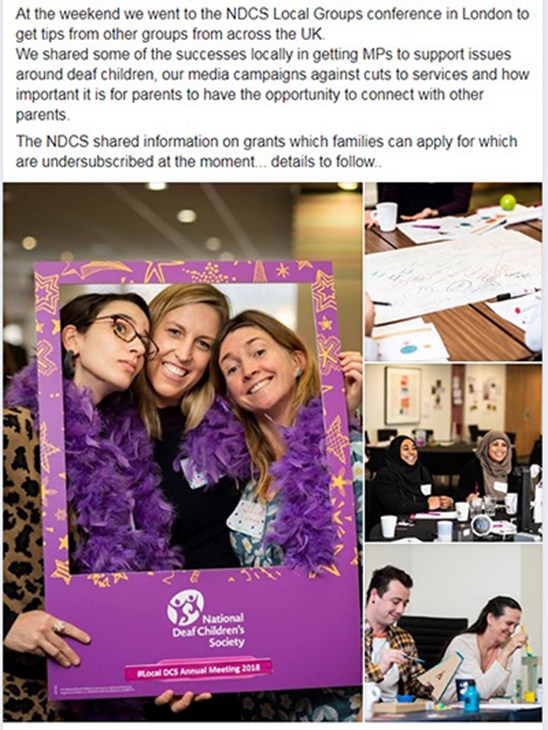 For those who live over 90 minutes travel time from the venue, we will be happy to   cover the cost of accommodation on the evening prior to the event.
 We also provide a free lunch for all those attending and communication support if   needed.