The road to becoming a professional athlete
Published Date

: 07 Nov 2019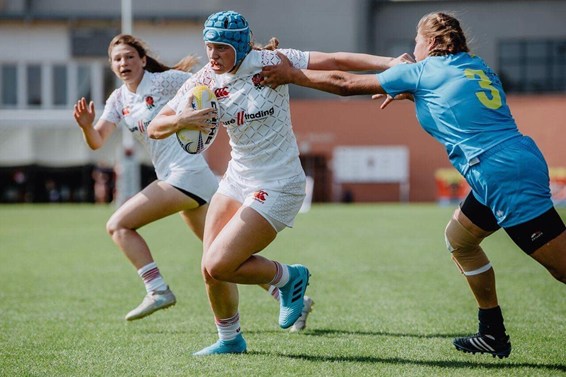 Early signs
Jodie was always active, competitive and interested in sports. We played lots of games with her, this was an ideal opportunity to informally develop communication. Games in the garden also improved her hand-eye coordination whilst developing speech, visual signs and concentration.
When she was two or three, she picked up a sack of carrots, put it on her back and ran around the dining room table at top speed, she just kept going and going. She was a little machine. At that moment, we knew she was going to be an athlete.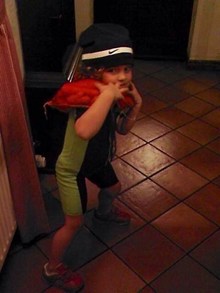 Once old enough we enrolled Jodie into clubs and activities. These helped her mix with other children and learn to cope in a hearing environment. Initially we helped her to understand instructions but later she took responsibility herself. Her communication was limited so she mainly watched and copied.
Jodie competed successfully in many sports when she was younger, each requiring different levels and methods of communication. She is even five times champion in a traditional Yorkshire event - The World Coal Carrying Championships. This is a foot race through a Yorkshire village carrying sacks of coal. This event required minimal communication.
Other sports she competed in, such as karate, athletics and Brazilian jiu-jitsu, require more in-depth explanation. So prior to starting we agreed the best methods of communication for Jodie during the activity. Some sports involved her using her processor for instruction before removal for execution of a technique. Other sports, she wore her processor with support of a huggy device to keep it in place.
When she became British champion in Brazilian jiu jitsu, we ensured the referees were aware she would not hear instructions. Referees were very supportive and willing to adapt. It's a balance but not hearing instructions can have consequences. Later in life Jodie played in a rugby 7s final at Twickenham in front of 40,000 spectators. The referee didn't know Jodie was deaf and she didn't hear him warning her to get 'on side'. He thought she was deliberately ignoring him and sent her off to the sin bin. There have also been a few occasions when she didn't hear a whistle only to run the length of the field to score a try.
Aged 15, she qualified in the adults division to represent GB at the 2016 Deaflympics. Competitors cannot wear hearing technology and starts are via a traffic light system. Sprinting without her processor was a new experience for Jodie, she was unable to hear footsteps or breathing and this proved quite disorientating to her rhythm. Deaf sport offers fantastic opportunities for deaf athletes to build confidence and mix with others in similar situations, most sports are represented.
Trials
Jodie entered the Discover my Gold talent ID program for GB skeleton, a programme to discover future Olympians by physical testing of 3000 athletes. Sports trials can be challenging for deaf children. Explanations of the tests are brief and in poor acoustic locations like noisy sports halls. You get one opportunity so a deaf athlete will be at a disadvantage if they slightly misunderstand the rules of the test. Jodie requested a chaperone in advance of the test to assist with any communications issues. This worked well and gave her confidence, she passed through the whole process and was offered a place on the GB skeleton development program.
Ultimately elite sport is about winning and selecting the best, however you should request reasonable adjustments so that you can trial on a level playing field.
Rugby
Rugby union is Jodie's main sport. She wanted to play for years but we diverted her away due to concerns about her cochlear implant. Her younger brother started playing and Jodie was adamant she wanted to try. We gathered lots of expert views and options for reducing risk and let her have a go fully expecting her to try it then move on. In Jodie's first game she came on for the last few minutes. She sidestepped a few players and sprinted the length of the field to score a try with her first touch! She was immediately hooked, progressing quickly through talent pathways for county, region and the England U18s team in 7s and 15s.
Then her dream came true. Jodie was offered a professional contract with England women Rugby 7s. She is living her dream as a full-time player on the World Series team visiting amazing exotic locations. It's a very exciting time as the team has qualified for the Tokyo 2020 Olympics!
At this level, performance is everything and communication is critical. Jodie has been frank about her abilities and limitations. Practical adjustments like explaining new theories face-to-face off-field rather than during play and reinforcing decisions with body language are important. Being a deaf player doesn't have to be a disadvantage, Jodie is very visual, constantly has her head up and is always aware and looking for signs to reinforce her understanding. In a game situation this can help her to spot opportunities and space on the pitch.
Deaf athletes can fulfil their dreams and Jodie is proof of this. You may encounter setbacks on the way but so do all other athletes!