Our children's book competition
We're delighted to announce the winner of our book competition! All of our judges, including Julia Donaldson CBE and Rachel Shenton, were blown away by nine-year-old Maya's brilliant story about an adventure under the sea.
Maya and her family spent a fun day at the Discover Story Centre in Stratford, London. Maya's prize was to have her story published as a book and she's now working on the story with Sarah Driver, talented author of The Huntress trilogy, to get it ready for publication.
Our book competition was open to 7-11 year olds across the UK and we received an incredible 159 stories. We'd like to send a big thanks to everyone who entered - the quality of entries was amazing! We'd also like to give a shout out to Elliot (10), our runner-up, who won £150 book tokens for his school. 
Keep an eye on this page for more news soon.
You can still find our competition resources below; you might want to check them out if your child is a budding storyteller and fancies practising their skills this summer!
Sarah Driver's top tips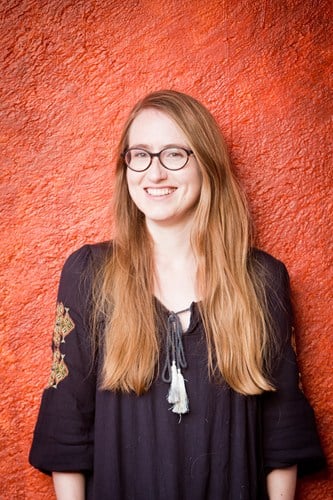 Sarah Driver
Top author Sarah Driver has some tips to help you get started:
Picture yourself stepping into a bookshop, you pick up a book telling the most exciting story ever, giving you goosebumps. What would that story be like? How would you tell it?
Let your imagination run wild! Stuck on ideas? Try daydreaming to help ideas come to you.
Be the boss of the words, don't let them be the boss of you. Don't worry about spelling, punctuation or grammar, you won't be judged on that! Remember you can always change it later, like professional authors do. When you're telling your story, relax and have fun. If you have fun, so will your readers!
Are you a parent?
We've produced a brilliant parent's guide, with help from the National Literacy Trust, to help you support your child in writing a story. Packed full of tips and activities, you can spend a couple of creative hours with your child helping them to come up with a main character, setting and plot for their story. You can download it here. 
Are you a teacher or education professional?
We've produced a brilliant teacher's guide, with help from the National Literacy Trust, which contains ideas for fun sessions and activities you can do with your pupils to help them produce a story. You can take an hour, a whole day, create a series of lessons or extend to a whole unit of work if you'd like. Download our guide here.