Monster Hunt - The Memory Game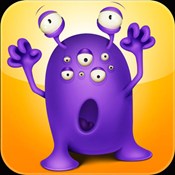 Wonderfully simple app for young children aimed at developing attention, concentration and working memory skills.
Monsters appear on a grid and you are given a few seconds to memorise where they are. The monsters then disappear and you have to click on parts of the grid to make them reappear.
Developer: Innovative Mobile Apps
Cost: Free
Available on: iOS