Sorting Puzzles for Kids Full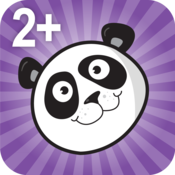 This app is part of the series created by Tiny Hands for children aged two years upwards.
It consists of 12 different environments focused on a set of basic concepts from a child's world, such as shapes, colours, seasons, and animals.
Fun activities include sorting butterflies by colour and dogs by size. A simple but fun app to develop your child's early hand-eye co-ordination skills.
Developer: Tiny Hands
Cost:  £2 - £4.99
Available on: iOS