Hairy Letters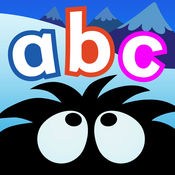 Hairy Letters is a fun interactive phonics app which supports the learning of letter sounds and shapes with bright, colourful characters and animations.
Letters are introduced in 6 colour-coded stages and the app features various games to make the learning more fun.
This could be a great app to use with your child at home, to support early phonics learning in a quiet environment and at your child's own pace.
Developer: Nessy Learning Limited
Cost: £2 - £4.99
Available on: iOS and Android