Special Words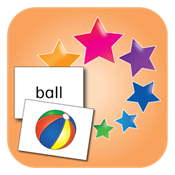 An app for visual learners that helps promote speech development and word, picture and sound recognition.
This fun app uses words, cute cartoon pictures and sounds in four different matching games. It comes with 96 pictures and words already loaded.
Tasks include matching pictures to spoken words and matching spoken words to written words.
Developer: Special iApps C.I.C.
Cost: £10 plus
Available on: iOS