Inclusive Smarty Pants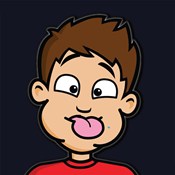 This app features bright and fun drawings and animations showing a range of emotions. It allows your child to choose a character, and then have them act out an emotion like 'happy' or 'afraid'.
A fun and useful tool to use with non-verbal children or those who find it difficult to express how they feel.
Developer: Inclusive Technology Ltd
Cost: £2 - £4.99
Available on: iOS and Android
Switch Accessible: Yes