Let's Sign - My First Signs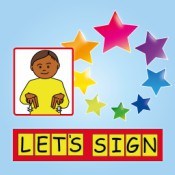 My First Signs is an app designed to encourage sign and word recognition through various activities.
Add your own voices, words and photos to make it a fun and personalised learning experience for your child.
Match the correct picture to the spoken word and get a round of applause!
Developer: Special iApps C.I.C.
Cost: £10 Plus
Available on: iOS