Scene & Heard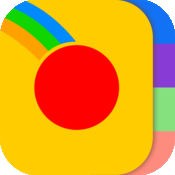 This AAC app helps with communication and learning.
It lets you create fun and interactive scenes using your own photos and sound. Use the scene links within the app to make a new scene and create a personalised story for your child.
Can be used for basic communication or for expressing more complex ideas.
Developer: Therapy Box Limited
Cost: £30 plus
Available on: iOS
Switch Accessible: Yes