Borrow to Buy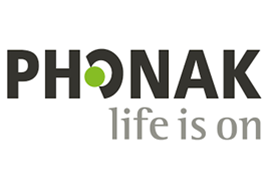 We have partnered with Phonak to run our Borrow to Buy scheme. This service offers deaf children, adults (under 24), their families, and professionals working with them immediate access to Phonak products.
Through this members only service, members can borrow Phonak radio aids, streamers and soundfield systems for up to 60 days. The service requires an appropriate professional such as an audiologist, Teacher of the Deaf, or social worker to apply on behalf of the child or family. This requirement is to ensure the safe operation of hearing equipment with the child. Exceptions may be possible by contacting the team.
At the end of the 60 day trial period, you can choose to buy the product if you have benefited from using it, or simply return it to us if you have not.