Raising the Bar 2019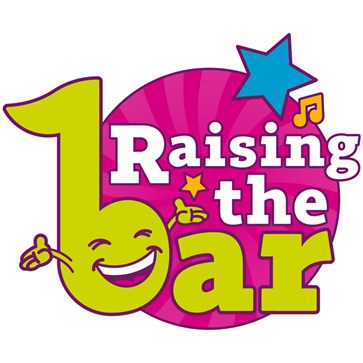 It's Raising the Bar's fifth birthday!
It's that time of year again, where deaf young people aged 8 to 18 from all around the country will take to the stage to show everyone what they can do in music, dance and drama!
Every year we run a big event for young deaf musicians, dancers and actors called Raising the Bar. This is the fifth year, and will take place for two days in Birmingham on 28-29 September 2019. This is an amazing opportunity for deaf young performers from all over the UK to meet others with incredible talents just like them.
It is really important to us that people see the performing arts as something deaf young people can achieve in and do well. We know lots of deaf people who are doing fantastic things in music, dance and theatre!
About Raising the Bar
At Raising the Bar we work with three deaf-led organisations who deliver our music, drama and dance workshops. Leading the workshops are already successful deaf musicians, dancers and actors!
After a weekend of workshops, rehearsals and lots of fun, families and friends are then invited to attend a showcase performance celebrating the achievements of everyone involved. In 2018, the Raising the Bar showcase was about musicals and everyone were absolute stars!
2019 event 
25 deaf young people will be getting involved in Raising the Bar 2019 - we are looking forward to seeing their skills in dance, drama and music!