Raising a deaf child facilitator training
Are you a professional who wants to make a difference to deaf children and their families?  
Raising a deaf child can be challenging with many families needing guidance to help understand the impact deafness can have. This programme gives you a wealth of ideas and strategies to improve the way you support parents and carers. You'll leave the training inspired and confident to deliver the Raising a Deaf Child programme to the families you work with.
You'll have opportunity to practise new approaches during the day and take away step-by-step plans to use in the future. This practical, CANparent-accredited programme is built on evidence-based strategies that deliver positive impact for families and deaf children.
Key themes
The emotional impact of parenting a deaf child on parents' confidence and self-esteem.
Developing good communication in families and with professionals.
Raising self-esteem, resilience and confidence in parents and children.
Behaviour management techniques.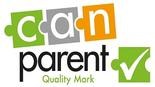 "Very useful course to inform my practice as a Teacher of the Deaf as well as a facilitator."  Teacher of the Deaf, Birmingham
"Discipline is always something I have been concerned about with my deaf child. The techniques discussed are very practical and easy to apply to life. The course is very reassuring."  Parent, Scotland