Our impact
There are more than 50,000 deaf children in the UK and more than 32 million deaf children worldwide. It's important to encourage them – and their families – to dream big. Whether they want to excel in their exams, learn to drive, travel the world or get a great job, being deaf should never hold them back.
This year's report is all about children with big ambitions. We're celebrating their achievements, and some of the things we're most proud of too. None of which would be possible without your support.
Thank you for the difference you make to deaf children's lives. With your support, we're breaking down barriers for deaf children every day.
Read our latest impact report for 2018/19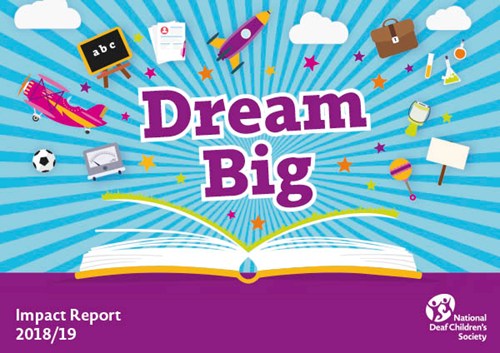 Download our impact reports