UK Government supporting deaf children in developing countries
Published Date

: 03 Dec 2018
When the global community comes together to tackle a problem – the results can be incredible. Fighting for girls' education. Fighting the illegal wildlife trade. Taking on modern day slavery. All huge issues, all seeing a concerted global effort to stop them in their tracks.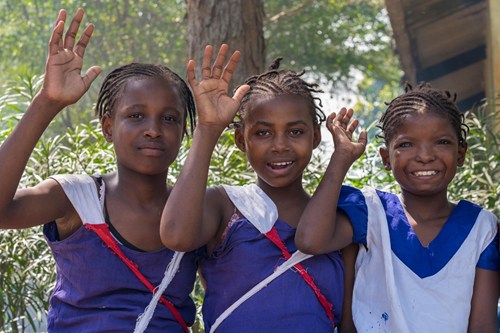 The challenges facing disabled people in developing countries are no less great, and Penny Mordaunt is leading the way in breaking down the barriers they face.
Today she launched a far reaching, global strategy, with ambitious aims, and an even more ambitious vision for disabled people in some of the poorest parts of the world.
We know that 90% of disabled children in developing countries never go to school. Among the deaf children we work with at Deaf Child Worldwide, isolation is commonplace, exclusion is driving and entrenching poverty, and business as usual is no longer an option.
But while we celebrate the launch of today's strategy, we should be under no illusion about how tough the journey ahead will be, and how much innovation, collaboration and ingenuity it will take. Translating this strategy into a practical roadmap for improving the lives of disabled people all over the world will not happen overnight.
But what today does demonstrate is that the human rights of a deaf child, excluded from school and isolated from their family, will now be a priority for the UK Government.