Apps and websites
We asked deaf children and young people to review apps and websites they found useful. Here's what they thought…
Twinkl
www.twinkl.com
From £4.99/month
Ages 0-18
Reviewed by Rachael, mum to Elijah (8) who is moderately deaf and wears hearing aids.
"We've had a subscription to Twinkl for four years and have found it invaluable for Elijah's education in general, but specifically his language and communication development. As part of our subscription, we receive a Twinkl original book (from a choice of three levels) every half term to read and enjoy together. Then, we print off related resources, from finger puppets for story sacks, Play-Doh mats and role play aids when he was younger, to numeracy and literacy worksheets now. This has helped Elijah learn new words and develop a love for books, as well as helping memory and other skills. Many of the stories' illustrations include children wearing hearing aids and even a teacher with a radio aid.
Twinkl has a phonics scheme which takes you through the letters and 'family' of letters with coordinating pictures, in fun interactive lessons on PowerPoint, games and worksheets. There are also British Sign Language posters which we have used with other resources.
As a home educator, I love that you're able to search for topics that the child is interested in, plus a specific learning target, for example, pirates and multiplication. This helps create positive, fun engagement for the child, which is when they learn best. We also enjoy the board games you can print, as well as Twinkl Go, an online resource where the parent can add specific games for the child to access with a code. This is good for practising already learnt skills, however the computerised voice for letter sounds is sometimes difficult to decipher with hearing aids. On a positive note, there's a repeat button and there are no background jingles, unlike other online educational apps we use.
Elijah says his favourite part of Twinkl is Twinkl Go because of the fun games and the mystery workbooks. He has also enjoyed the baking, singing and science experiments which are available."
CBBC Newsround
www.bbc.co.uk/newsround
Free
Ages 0-18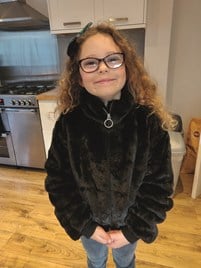 Reviewed by Megan (8) who is profoundly deaf and wears cochlear implants.
"I really like the CBBC website, especially the Newsround page because it has updates every day and I like listening to the news. There are lots of videos about deaf awareness and deaf children which I like because it makes people more aware. The videos which aren't about deaf awareness don't have any options for subtitles or sign language support. I can hear the news but it would be easier if subtitles were available. It's more difficult when they're talking whilst showing something and I can't see the person's face. The news articles encourage you to be kind and help others.
I also like playing the games that they upload every day.They're easy to play and give instructions as you go along. They're really fun and sometimes you learn new things whilst playing the fact games. Me and my friends enjoy doing the quizzes together. The website is quite easy to get around and I like to use the search box to find games and articles."


Seneca Learning
www.senecalearning.com
Free
Ages 11-18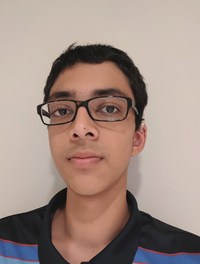 Reviewed by Adam (15) who is profoundly deaf and wears cochlear implants.
"Throughout the first lockdown, I was able to use the website Seneca Learning to supplement my GCSE studies and I used it to revise for my mocks in January. Seneca is a free-to-use online platform, which allows students to revise content covered both in GCSEs and A-Levels.
One of the reasons I found it so useful was the extensive coverage of different exam boards and curriculums on the platform. All common GCSE subjects are included, along with their respective curriculum, and it's this adherence to the specific curriculum of each exam board, in my opinion, that makes it more appealing than other platforms such as BBC Bitesize, which only provides generalised resources for each subject.
Once you navigate past the main menu and choose which subject you want to study, you have a choice of which topic to focus on. Seneca uses a variety of visual techniques, such as gap-fills, scrolling bullet points
and short, sharp bursts of exam questions, to either teach you new information, or reinforce knowledge that you've already picked up in class.
It should be noted that the most effective way to revise using Seneca is not just to steam through all the content at once, never to return to the platform, but instead to gradually reinforce your knowledge over time, through repeating the learning process for a specific topic multiple times. This helps increase what Seneca refers to as your 'memory strength'. I would highly recommend Seneca, it has helped me a lot."
Otter.ai is a speech-to-text app which can also be run on a computer. It records and transcribes conversations in real-time. Otter was designed for automatic note-taking, but can also be used to generate live captions. Available on iOS and Android via www.otter.ai
Free, paid versions available
Ages 11-25
Reviewed by Lexxi-Pearl (12) who is moderately deaf and wears hearing aids.
"Otter was easy to set up as it gives step-by-step instructions. It asked me to say something to set up my voice on the app, so that it could recognise me. I found it worked better when the speech it was transcribing was playing out loud, rather than through headphones. The subtitles were very clear and accurate, but when my dog JuJu decided to bark, it wasn't so good to use without headphones!
After trying it for live conversation, my mum uploaded a Facebook video on my iPad and I used the transcription part to understand the video. It was good quality and I'd use it again to transcribe videos.
We were able to sync between my iPad and iPhone, which I really liked because then it doesn't use too much storage."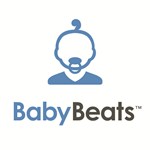 The BabyBeats™ app stimulates your baby's senses through musical activities. It can be beneficial for children with a range of hearing devices. Using the app with a vibrating speaker can make it more relevant for profoundly deaf children. This reviewer uses the Damson Cisor wireless vibration speaker, which is available from Amazon for around £40.
Available free on iOS and Android via www.advancedbionics.com/babybeats.
Ages 0-4
Reviewed by Tom, dad to Charlie (2) who is profoundly deaf and wears cochlear implants. 

Charlie
"Charlie was diagnosed as profoundly deaf when he was eight weeks old. He now has cochlear implants but we wanted him to fully embrace his other senses pre-implantation.
When we attended our first local group for deaf children, we had fun joining in with the sing and sign activities. Our Teacher of the Deaf ran the singing sessions and she introduced us to the BabyBeats Advanced Bionics CD. At the group, they played the CD through a vibration speaker which they made more accessible for all the children by placing it in an empty plastic bin. The vibration through the bin was so powerful and varied that our son could enjoy music for the first time.
When we got home, we invested in our own vibration speaker, the Damson Cisor. We registered online with Advanced Bionics and received the BabyBeats pack, which included flash cards, a CD and a rubber duck. The music is also available on an app which we downloaded to use with the Damson Cisor. It's powerful and our son loved feeling the vibrations while sat in his high chair. Along with the flash cards, Charlie got to enjoy the music and learnt to anticipate our actions from the vibrations played through the speaker by the BabyBeats app. Charlie has always been interested in facial and visual cues but the app and vibration speaker combined really awoke his sense of touch and helped us connect more as a family."
Signed Stories is a storytelling app offering animated children's stories with British Sign Language (BSL) translation.
Available free on iOS via www.signedstories.com (charges for some books, from 99p)
Ages 0-10
Reviewed by Michelle, mum to Theo (5) who is moderately deaf and wears hearing aids.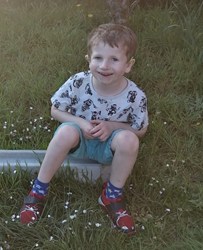 Theo
"The Signed Stories app offers a surprising amount of free content, as well as a good range available to buy. We downloaded Three Billy Goats Gruff as our first text for free. You can choose whether the subtitles and BSL translator are on or off, and choose the subtitle font. We kept both the subtitles and signer on. Theo happily engaged with the story and was able to recall some of the signs used afterwards.
The app includes a BSL dictionary with video clips of the signs used in the story. Each time you download a new story or nursery rhyme, the signs from the new story are added to the dictionary. Having watched Three Billy Goats Gruff a couple of times, Theo was able to navigate the app himself, and chose a few more items to add to his virtual bookshelf. His favourite at the moment is the nursery rhyme Alice the Camel. Theo's siblings like to join in when he's using the app. It's a real family affair!
We've also discovered that the look of the bookshelf can be personalised further by choosing different backgrounds, and downloaded books can be sorted into various categories. It's a really user-friendly app. It'd be lovely to see some of his favourite books on here in the future too."
Theo adds: "The pictures are good. I like doing it myself. My favourite is Alice the Camel."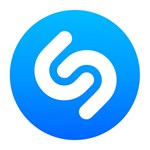 Shazam is an app which can identify and find lyrics for music played remotely.
Available free on iOS and Android via www.shazam.com
Ages 11-25
Reviewed by Cam (16) who is moderately to severely deaf and wears hearing aids.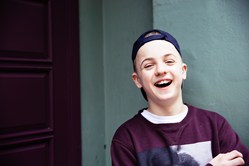 Cam
"When I first downloaded Shazam, I found it easy to use and quite helpful. I haven't ever used an app like this before and was very surprised when I found out all of its features.
Shazam's main feature is telling you what song you're listening to. For example, if you're listening to a song on the radio and you don't know what it's called, open up Shazam and it will tell you. The app also tells you facts about the song, including the release date, genre, and even
the date and time that you 'Shazamed' it.
Usually, music has to be quite loud for me to hear it, especially when I'm out of the house. But recently I was sitting in a café and my mum was singing along to a song the café was playing on the radio. I couldn't hear the song, so I took out my phone and Shazam told me what the song was. When I got home I listened to the song and really liked it.
The lyric feature is also super helpful. Shazam listens to the part of the song you're listening to, and tells you the lyrics as they're being played
out loud.
In my personal experience of the app, I wish that the features were more clearly labelled as I had to search round the app to find some of the best and most helpful additions. But now that I've got the hang of it, I will continue to use it as it's helped me loads. I definitely recommend it!"


With the videomail.io website you can send short videos directly from your webcam by email, useful if you want to send a message in BSL.
Available free at videomail.io
Ages: 11–14, 15–18, 19–25
Reviewed by Frankie (18) who is profoundly deaf and uses BSL.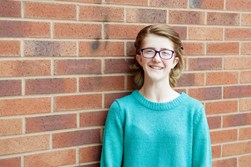 Frankie
"The Videomail website is for BSL users who aren't confident using English to communicate. So what does it do? It allows a BSL user to record themselves signing using a webcam, then they can send it to the receiver of their choice by putting in their email address.
It's useful for many different situations – for example emailing people about jobs, volunteering, interviews, applications, surveys and everyday conversation too. However it's only useful if the receiver understands BSL as well.
The website is free to access and the name is easy to remember. I found it easy to use and the FAQ section is easy to understand too, which is important. It's useful as it can be used for anything and sent to anyone. The sender doesn't have to be deaf to use it and a deaf person can request this as a method of contact if they want to (again, depending on whether the other person understands BSL).
However some downsides are that the quality of the video depends on the quality of your webcam and the video can't be more than three minutes long."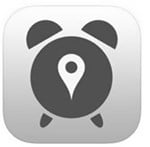 By: Levire UG (haftungsbeschränkt) & Co. KG
Available free on iOS
Ages: 15–18, 19–25
Reviewed by Liam (20) who is mildly deaf.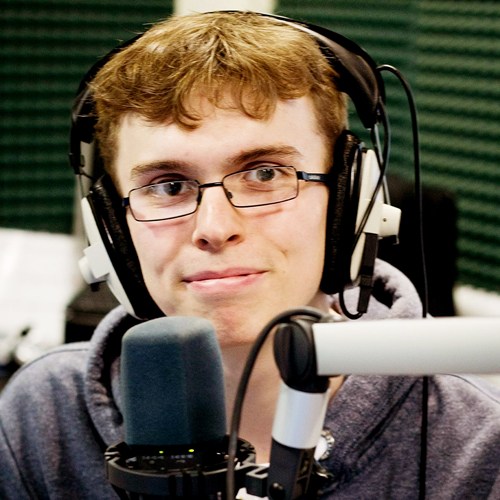 Liam
"Sleeping on a train isn't without its risks. It's possible I could end up in Brighton instead of London, snore, or fall asleep on the person next to me as they read the Evening Standard.
Cue WakeMeHere Lite. Using GPS, the app wakes you up when you enter a certain radius. So, as your train approaches your destination, you get a discreet vibration in your pocket alerting you. Sounds promising, right?
Yet I was a bit disappointed when I tried it out on my way to work recently. A simplistic design meant setting up an alarm was somewhat straightforward, but as this is the free version of the WakeMeHere Lite app it comes with adverts, long videos for mobile games that reminded me why I deleted Candy Crush from my iPhone. Changing an alarm meant deactivating it and watching yet another advert afterwards.
The search function doesn't recognise station names so you need to take care in typing in the exact address, or choosing it on the map, and setting a wide enough radius. If you just enter a street name, but no exact address, the app may not go off, which is quite alarming – pun intended."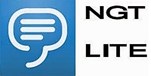 NGT allows deaf users to communicate over the phone via a text relay assistant, who can either type out spoken messages or speak typed messages.

For full details of how to use the NGT app, watch our 'Introducing Next Generation Text' video.

Available from Apple App Store, Google Play Store and www.ngts.org.uk
Ages: 15–18 and 19–25
Reviewed by Jake (22), who is severely deaf and wears hearing aids.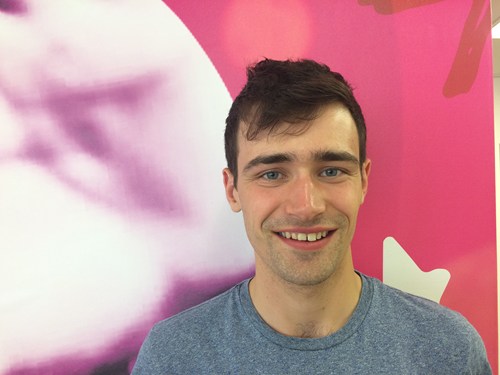 Jake

"I recently started using the NGT Lite app. I mainly use it to book appointments with audiology or other healthcare professionals or for booking the cinema or shows. I feel comfortable knowing I haven't missed any information. Before using NGT Lite, I avoided using the phone and relied on my friends and family to relay information which made me feel dependent.
The phone and desktop apps are easy and quick to use and set-up. I tend to use it through the computer so I can type quicker than on my phone. NGT phone calls are included in my call bundle, but do check with your own telephone service provider.
If I were to describe NGT Lite in one word, it would be 'convenient'. It's handy to have on my phone for those quick day-to-day calls. However I'd still rather use Skype or FaceTime for more personal and memorable conversations with family and friends."