What are you feeling? A guide to help deaf children understand and identify their emotions
Back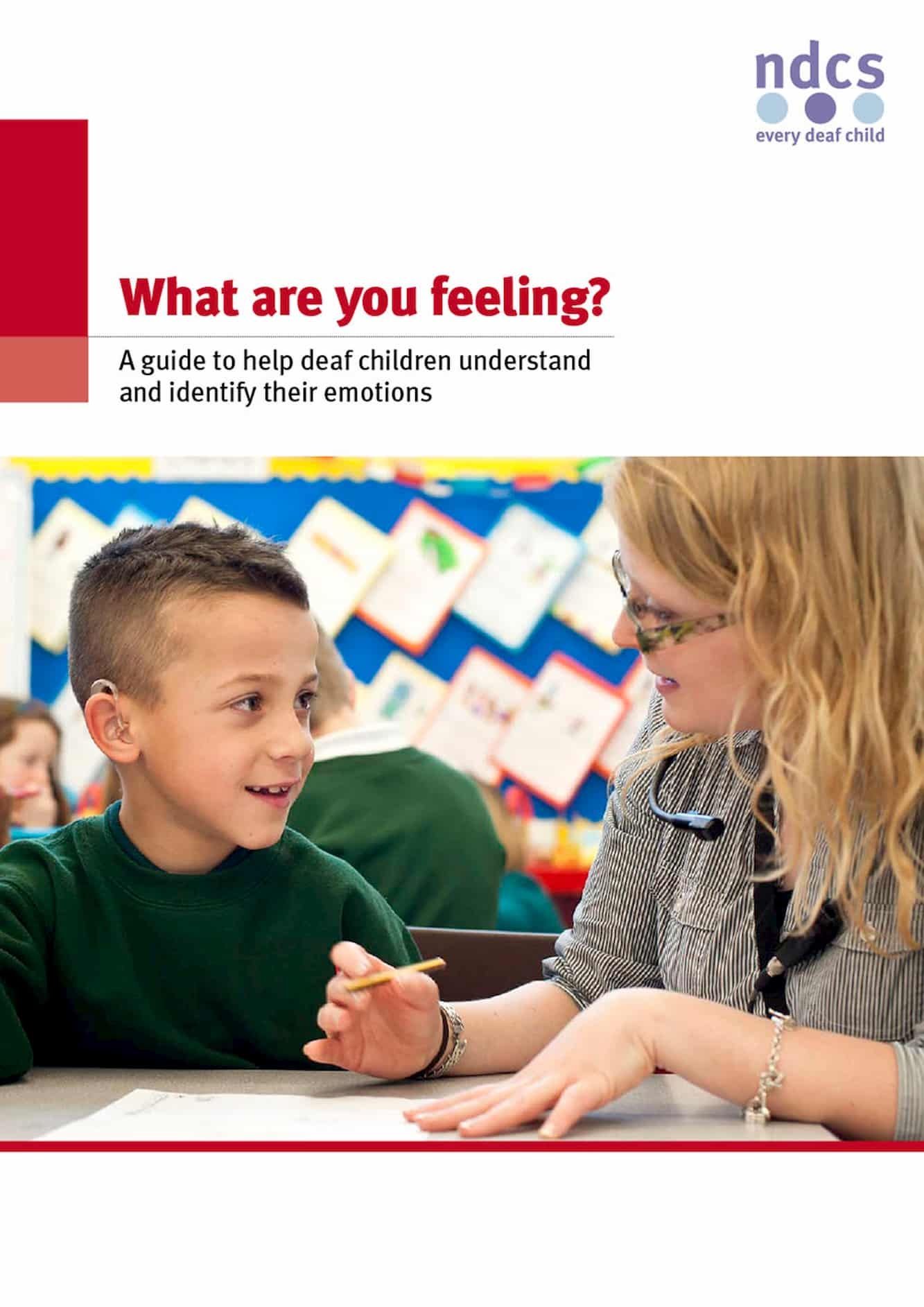 Primary target audience:
Professionals
Format:
Information guide
Deaf children are aware of having feelings, but often lack the vocabulary to 'label' them. This often delays the growth of personal and social skills, and has a knock-on effect in their academic achievement.
This book is a flexible resource –providing everything from a basic colouring book and matching game for the youngest of children, through to a basis for role-playing and deeper discussion on world events for older children.
The topics can be revisited according to the needs of children and the demands of the National Curriculum