Daisy and Ted's Awesome Adventures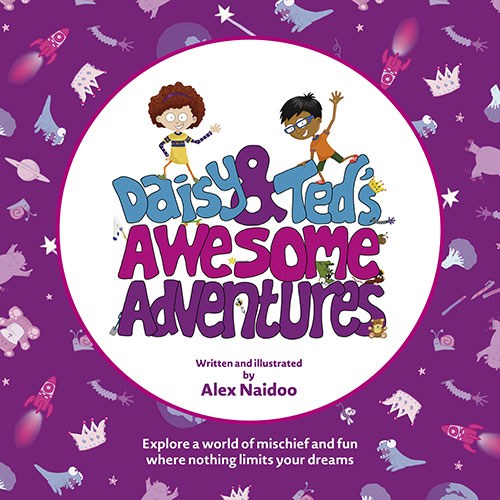 Daisy and Ted's Awesome Adventures is an exciting story aimed at 4–7 year olds that follows Daisy, a girl who is deaf and wears a hearing aid, on fun adventures with new friend Ted.
In this colourful tale where nothing limits the imagination, Daisy and Ted encounter pirates, wizards and princes on their travels through time and space. The story is really brought to life by bright and vibrant illustrations.
Perfect for children aged 4–7, this book is available for £6.99.
Click here to find out more and buy your copy! 
All money raised through book sales helps us to support deaf children and their families.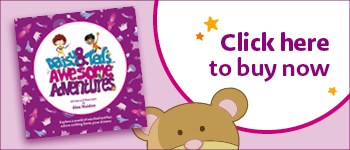 "It's great to see a fun and entertaining picture book which will help to raise awareness of deafness and inspire self-confidence in deaf children." The Gruffalo author and Children's Laureate 2011-13 Julia Donaldson.



Read more about author and illustrator Alex Naidoo.

Creating
Daisy and Ted's Awesome Adventures

 
Alex says many of the ideas for the book came from her experiences with her own children: 

"Rainy Saturday afternoons in our house are frequently spent making interstellar time travelling machines out of cardboard boxes, pirate cutlasses out of rolled up bits of paper and complete suits of armour out of bubble wrap. I tried to instil in the hero, Daisy, the same values I have endeavoured to teach my children: she is patient, kind and helpful, brave, confident and independent."
We hope Daisy and Ted's Awesome Adventures is a source of support for deaf children and encourages their hearing friends to be more deaf aware, but, ultimately, it's a fun adventure story for any child to enjoy.