How do I...deal with criticism?
There's no right way to parent a deaf child, because every child is different. We asked two deaf young people and two parents of deaf children how they handle the criticism they receive of their choices and deaf identities and how they fight to get the support they need.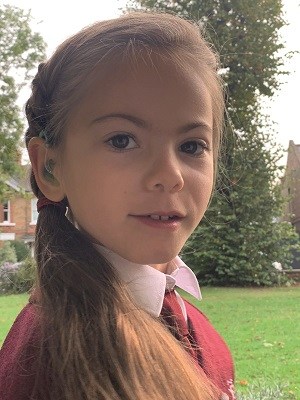 Sonia is mum to Tilly (6) who is moderately to profoundly deaf and wears hearing aids.
When Tilly was diagnosed as deaf, the hardest thing was dealing with other people's expectations and criticism. I'm Brazilian, and the first time I took Tilly to visit my family in Brazil, we faced a lot of ignorance. People there believed that if Tilly didn't wear hearing aids, her ears would learn to hear. They'd try to take her hearing aids out. It was upsetting.
I also felt different to other parents. When we met up with my antenatal group, the other ladies would chat about their babies meeting milestones, but for a deaf child, the milestones are different. I was in quite a dark place.
Through the National Deaf Children's Society, we found out about The Elizabeth Foundation. Tilly went to nursery there and made deaf friends. It helped us realise she wasn't the only one.
Meeting other parents of deaf children made me feel more confident. I decided that I don't care what other people say. Now, when we go back to Brazil and people tell me to take Tilly's hearing aids out, I explain that her auditory nerves will never develop, and I wouldn't want Tilly to be any different because she's fun just the way she is. I explain they shouldn't make assumptions about her. She's happy, has lots of friends, works hard, and is proud of her colourful hearing aids! I try to take a step back and let Tilly take the lead.
Lynne is mum to Jayleigh (19) who is profoundly deaf.
Jayleigh was born profoundly deaf. She had cochlear implant surgery on her third
birthday, but it didn't work. She initially went to a deaf school but when she was six, I was criticised for that and told she'd do better in a mainstream school. Since then, we've moved up and down the country trying to find the right school
for her. We once moved house eight times in one year.
We discovered Hamilton Lodge, a deaf specialist school, when Jayleigh was 15. The first time we visited, she cried. Everyone spoke sign language – even the kitchen staff and caretakers.
Since Jayleigh moved schools, she's flown. Because we're from a farming background, the previous school pushed her to work with animals. They thought they knew what she wanted better than she did and criticised her for having other interests.
When she started at Hamilton Lodge, she asked to study art instead. She was
so determined, she got her GCSE in three months! When Jayleigh comes home from college, I'm continually asking her to slow down because I can't keep up with her signing! She's so confident now.
Some people criticised us for using sign language. Hearing technology might work for other children, but for a child like Jayleigh, who's never heard speech, I think a signing environment is  essential. Parents need to be more aware of what's out there. It feels like you're running into a brick wall at times, but you just have to keep asking until you find the right support.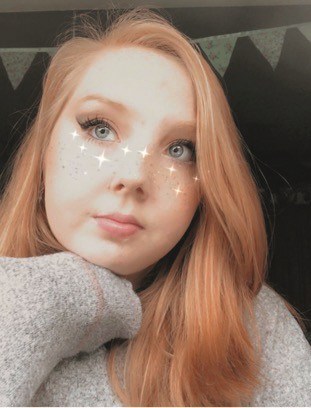 Jayleigh (19) is profoundly deaf.
I went to mainstream school for seven years. I was always with an interpreter, so I spent all day with adults. Although I learned well, socialising was difficult. I  struggled to make friends and felt isolated. The other children would call me  alien' or 'monster'. It was soul destroying. Even when I went to our local deaf club, the other children there didn't sign. I'd just catch-up with the interpreters.
The first time we went to my current school, I felt I was finally seeing people who communicate like me. But we had to fight with the council to let me move there. We put together a case explaining why the mainstream school wasn't working. I  felt like the teachers in my mainstream school had lower expectations of me  because I was deaf. I just wanted to be with other children like me.
When I moved to Hamilton Lodge, everything changed. It was a much more  accessible learning environment, and I could study with deaf peers. At the end of my first year at college, a dress I'd designed from recycled materials was chosen for display at the University of the Arts London!
Looking back, I feel torn about what happened. Those years could be viewed as negative, with all the criticism I received, but there are also good things to draw from it. I know how to work with interpreters now, and they've helped me with  my English literacy skills. My English vocabulary is much broader. I'm now halfway through my Level 3 art course. I have lots of friends and I'm really  happy with my deaf identity.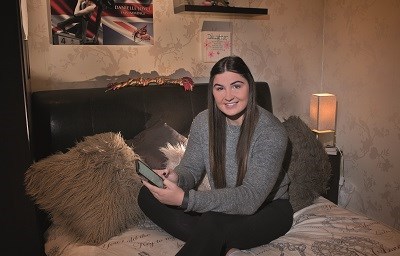 Danii (20) is profoundly deaf and wears a hearing aid.
"You're not deaf… you've been speaking to me fine for the last 10 minutes!" That's what the woman next to me said as I waited to speak about my journey as a double Deaflympic gold medallist and deaf world champion swimmer. Why do people assume deaf people can't speak?
I wasn't born deaf. My hearing loss was diagnosed when I was five and  progressed until I was 16, when I became profoundly deaf. I've spoken English my whole life and rarely had any communication problems.
When I was younger,  my mum taught me and my sister some basic British Sign Language (BSL), and I've picked up more signs from deaf swimming and attending deaf events. It's useful and helps me communicate with other deaf people, but speaking English orally makes my life that little bit easier. 
I've heard so many stories of people being criticised for not learning to sign and being made to feel that they don't belong in the deaf community. It's absurd! Just because you don't know BSL, it doesn't make you more or less deaf. I'm thankful that I know how to speak English orally, and I'm also thankful my mum taught me basic BSL. It's okay to be deaf and not know how to sign. As long as you're happy with how you communicate, that's all that matters.