Jake and Jasmine to the Rescue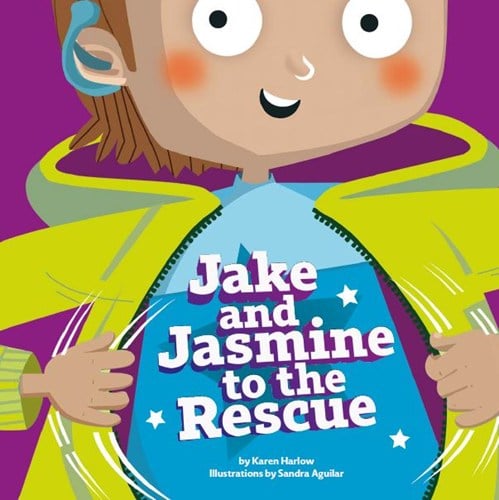 When Jake, who is deaf and has a cochlear implant, returns to his superhero school after the summer he finds out that Tilly, the school's tortoise, has gone missing.
Jake teams up with Jasmine, a new girl in his class, and together they go on a quest to find the school's much loved pet and show that anyone can be a superhero!
Perfect for children aged 4–7, our book is available for £6.99.
Click here to find out more and buy your copy! 
All money raised through book sales helps us to support deaf children and their families.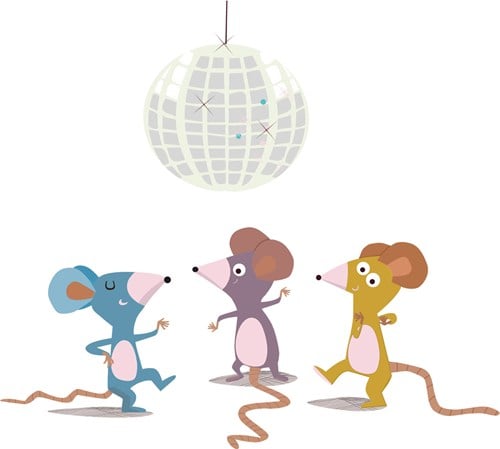 Read what deaf children and their families have to say about Jake and Jasmine to the Rescue...

Chloe and Jack
"We read this book to both our children and they were completely engaged and keen to see what was going to happen next. 
We would recommend this book and both children said they would read it again. It's great to have a deaf role model that they can relate to and who comes to the rescue and does something amazing." 
Lisa, mum to Chloe (6) and Jack (5), both of whom are profoundly deaf and have bilateral cochlear implants.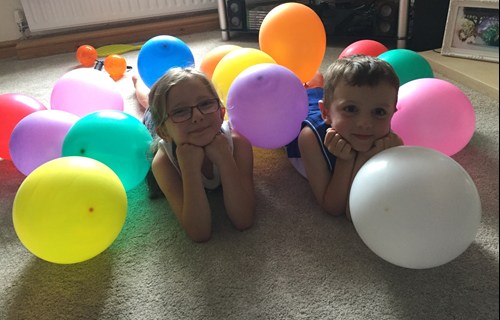 Summer and Charlie
"Summer completely related to the characters in the book, especially when Jake was explaining to a new student about how to communicate with him. 
Without giving too much away, the story is imaginative, fun and adventurous.  Both of the children would recommend it and they wanted to read it again and again. Charlie declared at the end, "I want to be deaf mummy!""
Rachael is mum to Summer (6), who is deaf, and Charlie (5), who is hearing.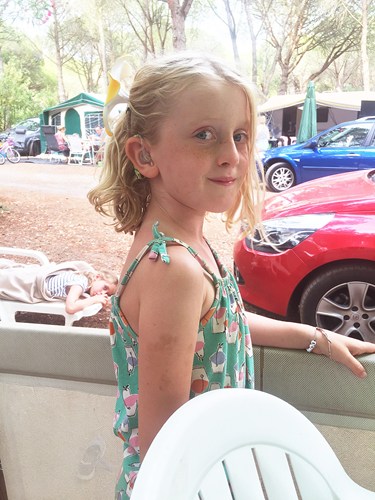 Lauren
"The book is very colourful and visual and, with help, Lauren could read most of the book by herself. It's great to be able to read books with characters who wear hearing aids and cochlear implants as on a day-to-day basis Lauren doesn't see other children wearing them."
Lauren says: "I thought the story was very funny and loved how Jake could change shape with his superpower. I also liked that he made a new friend and was kind."
Charlotte is mum to Lauren (7), who has a severe bilateral hearing loss.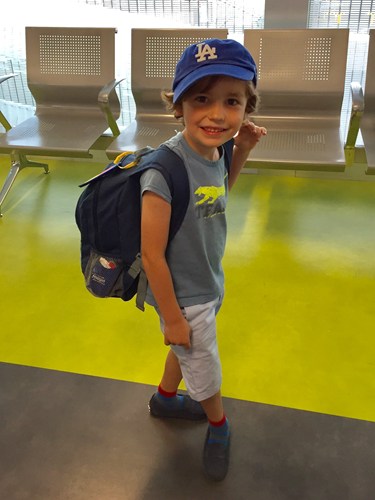 Luca
"The story is easy to read but fun and there are some challenging words, which for Luca's reading skills is important.
I also read the story to his 3-year-old sister, who enjoys it and likes the fact that she can relate the superhero to her brother! 
There are very few books that feature kids with hearing problems or cochlear implants, so I would suggest that it's essential reading for any young children who have hearing issues to help them feel more included."
James is dad to Luca (6), who is profoundly deaf and has bilateral cochlear implants.