Back issues
Here you can download PDF versions of previous issues of Families magazine.
Families is our quarterly magazine for families with deaf children. It's packed with inspirational real-life stories of deaf children and young people, tips and advice from parents and professionals, adult role models, news, reviews, event listings and loads more.
You can also read the current issue or browse back issue content.


 This issue included:
 This issue included:
why three-year-old William's parents chose a childminder for childcare
how six-year-old Elliot's family managed his glue ear
how Jovita (14) led a successful museum tour
parent tips on how to keep their children safe
advice on improving acoustics at your child's school or nursery.


 This issue included:
how four-year-old Oliver's grandparents have supported his whole family
how Suzanne battled against son Edward's diagnosis of autism
how Reuben (14) raised deaf awareness through his transition to mainstream school
parent tips on how to support children with their homework
our back to school advice to help your child have a successful year.


This issue included:
This issue included:
how Isla's parents handled her deafness and cleft lip and palate
how a school Beavers group increased Adalaide's confidence
how Danny found success as a social media and TV star
tips to help your deaf child with maths
solutions for watching TV as a family.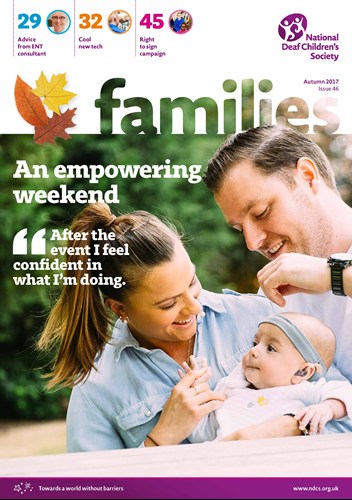 This issue included:
This issue included: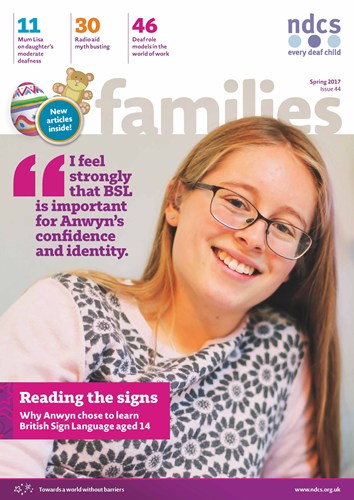 This issue included:
For older back issues have a look on Issuu.