How do I...boost my child's self-esteem?
For our emotional health and wellbeing special, we asked parents to share the ways they try to improve and maintain their child's self-confidence. Ella, a deaf young person, also gives her ideas.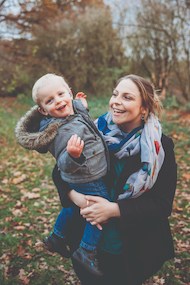 Amy is mum to Magnus (3) who is severely deaf and wears hearing aids.
We try to provide Magnus with role models who have a hearing loss, use hearing technology or use British Sign Language (BSL). Magnus loves Magic Hands on CBeebies and is fascinated that Nadeem has hearing aids like him. He signs 'same' when we watch him on TV.
We recently went to a fantastic drama production which featured BSL and signed singing. Afterwards, Magnus loved meeting the signing actors. We want Magnus to see that he can achieve whatever he hopes to.
It's also important for Magnus to have something special about him that isn't related to his deafness. He's incredibly funny, so when he does or says something that makes people laugh, we make sure he knows it.
Finally, we encourage Magnus to engage with others. If other people ask questions about his hearing aids, we help him to communicate with them. We hope this instils self-belief and confidence in Magnus.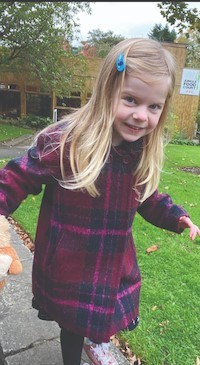 Vanessa is mum to Matilda (4) who is severely to profoundly deaf and wears hearing aids.
Matilda's deafness wasn't picked up until she was three-and-a-half years old. Her hearing aids gave her a massive confidence boost but to further improve her self-esteem we decorated them with little stickers. We let her know how beautiful her hearing aids are. With Matilda, we celebrate every achievement no matter how big or small. Matilda's speech and language are delayed, but she recently learned to sing Baa Baa Black Sheep word-perfectly. This was a massive event in our house and we told her how amazing she is. We always get comments about how happy, bubbly and smiley she is and we praise her all the time for this. She's a star and teaches us so much. As a family, we look up to her and make sure to tell her this all the time.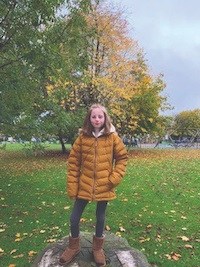 Sue is mum to Natalie (11) who is profoundly deaf and wears cochlear implants.
I let Natalie try as many new experiences as possible. She's joined clubs, like drama and singing, which have really helped to improve her confidence. I've also brought her along with me to days with the National Deaf Children's Society where I talk about her experience of being the only deaf child in the family. She's able to listen to how proud I am of her and also chip in if she wants.
We give Natalie praise whenever we can and encourage her independence. This includes letting her walk to school on her own and making her responsible for her own equipment. Small steps like these as she gets older help to boost her self-esteem. Natalie's older brother is hearing and ultimately I treat her the same as him.
Ella (15) is profoundly deaf and wears cochlear implants.
It's so important for deaf people to meet other deaf children their age. It's way easier to figure out your deafness with friends and much less isolating. Children and teenagers need to have friends who they can talk to about anything, and whilst they should be able to tell their hearing friends about deafness, it's also really good to have a few friends who can already sympathise.
I made the most amazing deaf friends on the Young People's Advisory Board residential weekends. Having so many deaf children there of a similar age makes it easy. Now every time I feel my self-esteem dropping due to a deaf thing, they'll have similar stories and solutions and know exactly how to make me laugh and feel proud of my deafness.
Empower your child to talk to their class or school about their hearing technology, sign language or anything they want. On days when I'm feeling rubbish, it's useful to look back at some of my achievements and realise I never would've been able to do those things if I hadn't lost my hearing.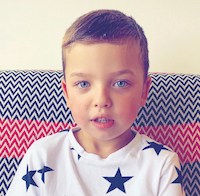 Elizabeth is mum to Leo (5) who is mildly to moderately deaf and wears hearing aids.
Before Leo got his hearing aids, we spent time talking about how they would help his hearing and how amazing that would be for him. We were all very excited about his 'magic ears'.
At home, we celebrate everyone's differences, like Leo's hearing aids, my glasses or the different eye colours or heights of family and friends. We often talk about how dull life would be if everyone was the same and how lovely and interesting it is that everyone is unique.
I am also mindful of my choice of language, ensuring that it's positive and enthusiastic. As Leo once said to me early in his deaf journey, wearing his aids 'is no different to mummy wearing glasses'. He's completely right, it's a normal and everyday thing to be celebrated!