Antiques dealer
I'm an antiques dealer because…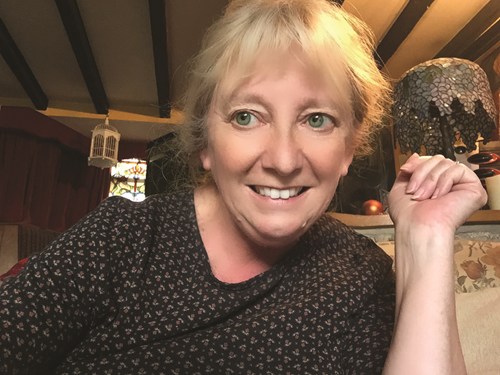 "I get to meet lots of weird and wonderful people and I love finding quality items. I buy and sell antiques and collectibles online, at fairs and in antique centres.
I was a CEO at a Deaf organisation for 10 years and decided I needed a change in direction. I now work with predominately hearing people, which was a bit of a shock at first, but Access to Work has been a huge help.
I'm profoundly deaf after having had meningitis and usually communicate in British Sign Language. I prefer to have a communicator with me when meeting people, and trying to follow very fast auctions is impossible, so I either have communication support or bid online. I'm also a volunteer tour guide for deaf people at the Richard III Centre in Leicester.
After 30 years in a nine-to-five job I am doing something I adore, and that is a big achievement."
Lesley Kindell-Spencer