Taxi driver
I'm a taxi driver because...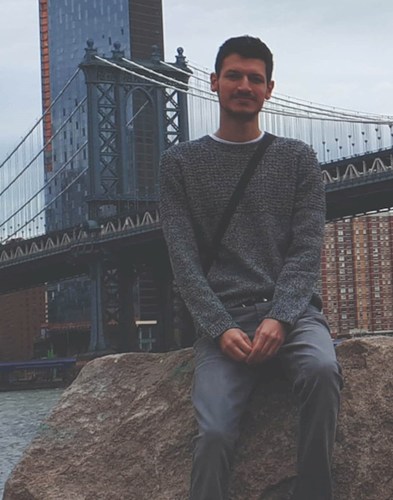 I love exploring and I get to travel around the country. I much prefer being out in my car than being in an office.
I'm profoundly deaf but I don't see it as a barrier. When I have a new ride request, it flashes up on my phone screen. Drop-off addresses do too. Passengers can text me messages if they want to tell me anything on the journey and I keep a notebook in the car so they can also write things down.
I studied architecture and foundation art at college so working as a driver is a big change, but it gives me freedom and my phone makes my job easier. I don't experience communication problems at all.
My advice to deaf young people is to be confident and focus on what you can do. Employers can provide technology to make your job easier.
Onur Kerey