How do I… decide if my child should have cochlear implant surgery?
Deciding whether your child should have cochlear implant surgery can feel like a really big decision, and there's no right answer.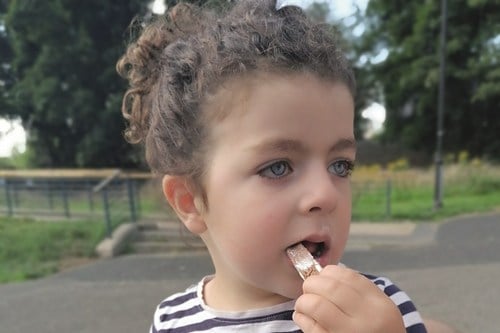 Jes is mum to Kaya (5) who is profoundly deaf and uses British Sign Language (BSL).
Kaya was born profoundly deaf. I knew cochlear implants (CIs) were an option, but when I began to research the process, I was put off by the thought of an invasive surgery when my daughter was a healthy, happy baby.
Kaya wore hearing aids until she was three. One day she took them out and refused to put them on again. She's made her communication preferences clear and has flourished using BSL.
Learning BSL opened a new world to me, and I fell in love with the Deaf community and culture. I stopped thinking about deafness as a disability as I met so many positive Deaf role  models. Kaya is happy being Deaf, has no interest in the world of sound and can express herself beautifully in sign.
If Kaya decides she wants a CI in the future, I would 100% support her decision. I feel that she deserves autonomy in making that choice.
My advice to another family would be, 'don't be afraid to say no'. I feel that many parents are rushed into making the decision before they're fully informed and before the child can express their own preference.
To me, Kaya is perfect exactly the way she is, and her Deaf identity is something to be proud of and celebrated. I like the perspective that people are disabled by barriers in society, not by their impairment.
---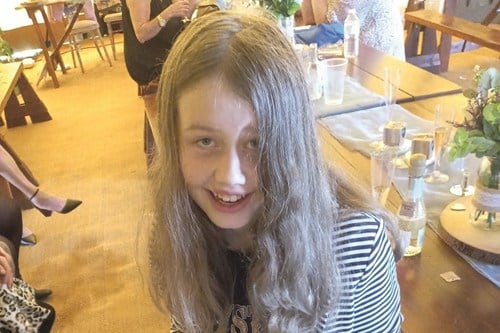 Daisy (12) is profoundly deaf and wears hearing aids.
My parents were asked if they wanted me to have cochlear implants when I was a few months old, but my mum and dad weren't sure if I'd like having a cochlear implant as I was always pulling my hearing aids off! They decided to let me decide for myself when I got older.
Now that I'm older, when I go for hearing tests, I'm constantly asked if I want to consider getting implants. It's annoying because it feels like the doctors are trying to fix me, but I don't need fixing! I'm happy the way I am.
If I lost all my hearing then cochlear implants might be useful, but I have a bit of residual hearing and can manage at home without my hearing aids.
The best thing about being Deaf is that I go to an amazing school with a deaf unit and have lots of friends. I always wonder why my local council offers Hearing Services instead of Deaf Services!
Getting a cochlear implant is a personal choice and it's different for everyone. I like the way I hear and having an operation doesn't appeal to me at all. I think my parents made the right decision.
---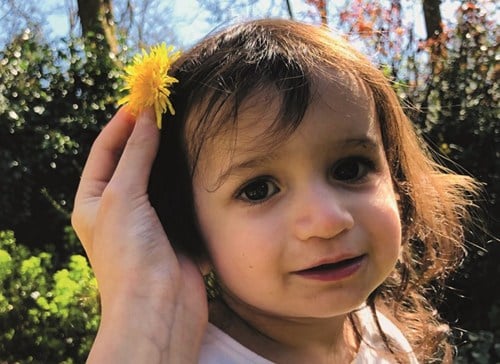 Kate is mum to Holi (3) who is severely to profoundly deaf and wears cochlear implants and Mia (12) who is hearing.
Holi was diagnosed as deaf when she was two-and-a-half and referred for CIs on the same day. Because of the delayed diagnosis, Great Ormond Street Hospital fast-tracked the CI process, and Holi had implantation surgery four months later.
For us, the implantation process was much easier than the journey before her diagnosis. It was exciting to learn about the options available.
My best friend is a Teacher of the Deaf (ToD). She's been an amazing support for our family. Some of her colleagues wear CIs and said they didn't regret getting CIs themselves. Giving my child the opportunity to hear felt like an obvious choice. The hardest part was just after switch-on, as Holi didn't initially want to wear her processors, but we persevered. It felt hard at the time, but you have to weather the storm to see the rainbow at the end!
We never take Holi's CIs for granted and understand that what was right for us may not be right for another family. I still believe it's imperative to bring Holi up as a proud deaf child and to make sure she can sign, so Holi's sister Mia and I have been learning BSL.
It's important to do what's right for your child and your family, and to seek advice, information and help from different sources. Do your own research as well as listening to the health professionals. Overall, we have no regrets about getting Holi implanted.
---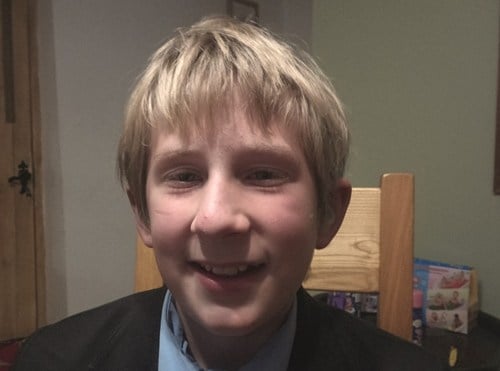 Lewis (13) is profoundly deaf and wears cochlear implants.
I was fitted with hearing aids when I was four months old. The doctors don't know why I'm deaf. When I was 12, the audiologist suggested I get cochlear implants. I was referred to the cochlear implant centre. The audiologist and the ToD from the cochlear implant centre explained everything to me.
My mum and dad helped me decide whether to get cochlear implants by talking through what life would be like with implants. I decided to get them as they can help me hear more than I could with my hearing aids.
After the implantation surgery, I had to wait two weeks before the cochlear implants were switched on. I couldn't hear anything during that time. It was very quiet. Now I've got used to the implants, I can hear much more accurately.
My advice to another deaf young person considering having cochlear implant surgery would be to stay calm. If your audiologist tells you that cochlear implants might help your hearing, I'd recommend having them because my life has kind of changed.