How do I... assert my child's rights at school?
Although the support your child receives will vary depending on where you live, all UK schools have a legal duty to provide equal access to education for deaf children. Here, four parents across the UK share their experiences.
Emma is mum to Isaac (5), who is severely deaf and wears a hearing aid.
I found out about Education, Health and Care (EHC) plans through Isaac's Teacher of the Deaf (ToD). His nursery didn't initially think he needed one, but I applied myself. It was a huge relief when he was given a plan of support for school.
The EHC plan means that Isaac has a teaching assistant who's reactive to his needs. It also details classroom adjustments, such as where he sits and the technology they use. Isaac's teaching assistants use a variety of communication methods. They've been working hard to improve his social skills and to manage his emotions, helping him build relationships with his peers. The EHC plan breaks down how teaching methods should be adjusted to help Isaac hear, understand and process what he's being taught. Isaac's school have been great and have already adjusted targets in his first annual review. If you feel your child needs support to access education then it's worth fighting for an EHC plan. Document everything and take your time with the application.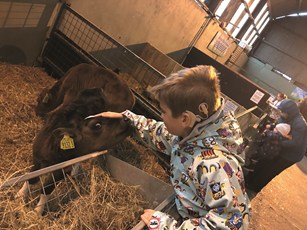 Natalia is mum to Alexander (8), who is profoundly deaf on one side and moderately deaf on the other. He uses a cochlear implant and a hearing aid.
We found out about statements when we lived in Shetland. Alexander's ToD thought starting nursery early might support his social, language and emotional development, and he needed a statement to do that. An educational psychologist assessed Alexander at home. She was excellent. The statementing process is quite long as you have to make appointments with all the relevant specialists to get your child assessed and then gather the reports and written evidence. It took a lot of phone calls to chase everything up but Alexander was given a statement and started nursery a year early.
When we moved back to Northern Ireland, we found the system less comprehensive than in Shetland and struggled to get Alexander's school to follow his statement. We now have a communication book where Alexander's teaching assistant records different activities and social interactions through the day. It gives us a better understanding of what Alexander's school day is like and if he's getting the support he needs.
My advice to other parents would be to do your research and make sure your child feels included in important decisions. To reduce the risk of conflict with the school, go through your ToD as they're a third party who can help the school understand where they're varying from the statement. Communication is key. The implementation of the statement is a dynamic process that has to evolve with your child's development.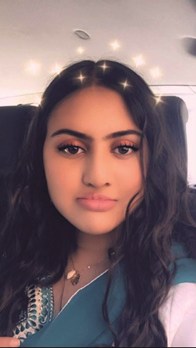 Shamim is mum to Aqsa (17), who is moderately to severely deaf and wears hearing aids.
We came to the UK from Pakistan when Aqsa was eight years old. Aqsa was born with a cleft palate. She was fitted with hearing aids when she was nine. When Aqsa started school, she struggled to progress. We contacted the National Deaf Children's Society's Helpline and were put in touch with an Advice and Guidance Officer, Jamie. Jamie helped us to apply for a statement of special educational needs (SEN). The application was successful. We didn't have any problems getting the school to follow the statement because Jamie sorted everything.
When Aqsa was in Year 10, we decided to move to Cardiff as we have friends and family here. Jamie helped us to apply for a place at Aqsa's new school. Thanks to Jamie, Aqsa is doing pretty well at school now. My advice to other families of deaf children who are having trouble getting the support they need at school would be to contact the National Deaf Children's Society for support.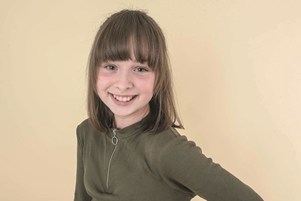 Sam is mum to Niamdh (12), who is moderately to severely deaf and wears hearing aids.
Niamdh transitioned to secondary school during the COVID-19 pandemic, and since then, I've had to fight to make sure provisions are in place to support her learning. She had an Integrated Support Plan (ISP) at primary school, but since moving to high school, the plan hasn't been updated. Face masks have been horrendous for Niamdh and really knocked her confidence. Moving school meant she didn't have an established peer group who understood her needs. Niamdh developed a presentation to explain the challenges of being deaf, which she presented to her class. I was amazed at how maturely she tackled this, and disappointed when her school initially refused to provide clear face masks for teachers. I challenged the local authority on this, gaining support from Members of the Scottish Parliament (MSPs) and local media until clear face masks were provided for every deaf child in Fife.
Even after clear masks were provided, we faced discrimination from one teacher who refused to wear one or the microphone for Niamdh's radio aid, completely isolating Niamdh and denying her access to her learning. I complained and eventually that staff member left the school. My advice to other parents would be to educate yourself on your child's rights and get everything in writing. You know your child's needs better than anyone. Don't be afraid to challenge professionals; you're your child's voice.