Film-maker and photographer
I'm a film-maker and photographer because…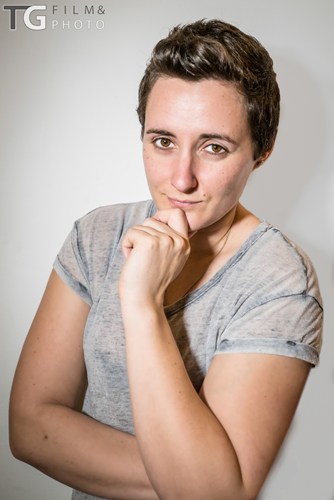 "I love that I get to be creative in my work. I like to use my imagination but also get hands on with cameras and technology. I started off studying acting which led me into the film-making industry. There aren't many roles for deaf actors, so I took on production assistant jobs and gradually worked my way up from there. 
The only barriers I've faced so far are with telephones or radio equipment but you find ways to work around that. I'm severely deaf and wear hearing aids so it can be tricky when working on the soundtrack for a film but I've found that good headphones (especially T loop ones) can help a lot. 
I've written and directed two short films, both of which I was awarded funding for. My most recent film has been screened at film festivals around the world and it also won a Best Film of the Year award."
Teresa Garratty