Artist and small business owner
I'm an artist and small business owner because…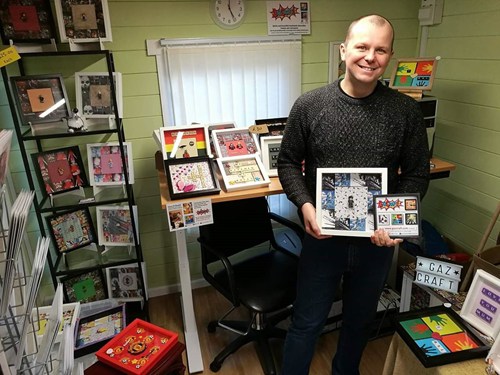 I've loved being creative from an early age and used to love watching Blue Peter! I set up my business, GazCraft, in 2017 because there was so much demand for the personalised frames I had made for family, friends and colleagues. I was born profoundly deaf and British Sign Language (BSL) is my first language. The only special arrangement I need for my job is around communicating with hearing customers. My partner is hearing and can sign so he helps me with that.
I create custom 3D frames using scrabble-style letters and other items such as butterflies, buttons and hearts. The best part about the job is when I see how happy the customers are when they receive their frames.
I also co-deliver arts and crafts sessions for deaf children and adults through Real Arts Workshops.
Gary O'Dowd