Illustrator and children's illustration tutor
I'm an illustrator and children's illustration tutor because…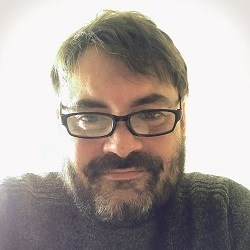 It always excites me to see children's amazing drawing ability. I work on a freelance basis and my work is varied. I do drawn illustration commissions and I host workshops to teach illustration to children. I was really proud when, after hosting 17 cartoon art workshops at Walthamstow's arts festival in 2019, the children created over 750 drawings.
I lost my hearing, aged four, to meningitis, with no hearing in my left ear and little hearing in my right. I wear a hearing aid. My father, who was an artist, taught me how to draw and paint and I did a degree in Art History. After working for 10 years in central government, I changed career path and became an illustrator. Persistence and support – personal, professional and through networking – have helped get me where I am today.
I really recommend developing your communication skills at workshops, seminars, classes and on social media. Go for all sorts of jobs and be open to volunteer work – it's an excellent way to build your skillset.
Tim Reedy