Sports coach
I'm a sports coach because…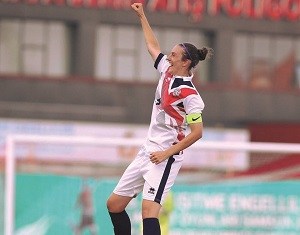 I love seeing children of all abilities achieve and progress. I work in a primary school, designing and delivering PE lessons to over 400 pupils. I'm profoundly deaf and, although I don't use any special technology, I teach sign language during lessons so I can understand the children as well as give them an extra life skill.
I've worked extremely hard and have overcome barriers such as communication issues and a lack of deaf awareness. Take every available opportunity offered and accept help when needed. Do work experience or volunteering, it'll make your CV stand out and might lead to a paid role.
Through perseverance and determination, I not only work in a job I love, but, since 2007, I've played for the England and Great Britain Deaf Women's football squads. I've won four bronze medals and have been an international captain. In July 2017, I was named Sky Sports Sportswoman of the Month.
Claire Stancliffe