Products
We asked families to review products designed for deaf children. Here's what they thought…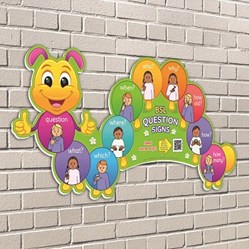 Ages: 0 to 10
Price: from £12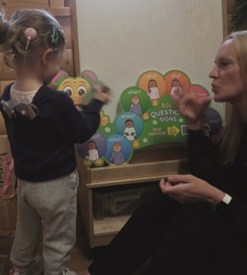 Louise is a ToD from the Berkshire Sensory Consortium Service.
I've always loved the style and clarity of Cath Smith's Let's Sign BSL resources, and her new boards are a great addition for educational settings.
Each board includes a different group of vocabulary, such as signs for questions, signs for family members and so on.
The fun caterpillar designs make them attractive to children and, being bright and colourful, they will grab anyone's attention, sparking an interest in copying the handshapes and learning the signs. Alice, one of the children I support, enjoyed feeding the caterpillar with a spoon. The boards can be hung inside or outside, and will complement any early years or primary environment.
While young children will be unable to interpret the sign graphics, these boards will support primary-aged children and adults working within an education setting to develop their sign language skills and to become more deaf aware.
As a Teacher of the Deaf (ToD), I find Cath Smith's resources extremely useful for supporting families and staff teams who are new to sign language to develop their skills. I see these boards being invaluable in promoting deaf awareness and the inclusion of deaf children within a nursery or school.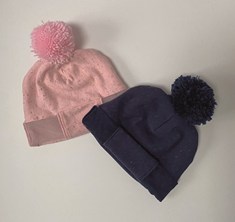 Ages: 0 to 4
Price: from £8.99
Roxanne is mum to Phoenix (1) who's moderately deaf and wears hearing aids.
Happy Little Ears winter hats are designed with mesh sections that sit over the hearing aid, causing less feedback and disruption than regular winter hats.
The products are from a small business, and I was extremely impressed with both the look and quality of the hats when they arrived. The fleece-lined bobble hat is extremely soft and cosy, and has been perfect for our walks and trips to the park. The beanie hat is not fleece-lined so is a great choice for slightly warmer spring days and outdoor play at nursery. Happy Little Ears provides size guides on its Etsy store which I would recommend checking before ordering. The hats fit well and have a slight stretch so Phoenix should be able to wear his next year too!
At times, the hats moved and twisted while being worn and had to be readjusted to make sure the mesh part covered Phoenix's hearing aids still. However, this could have just been life with an active one-year-old who often tries to pull his hats off!
I'd definitely recommend this product instead of a regular winter hat and will certainly be purchasing more once Phoenix has outgrown these.
Nikki, who runs Happy Little Ears.
You could say that Happy Little Ears was born at the same time as my daughter, when, at 10 days old, my little girl was diagnosed as deaf. At six months, my baby discovered her hearing aids and could get them out with the speed and stealth of a ninja. So I decided to try to make something myself that was practical and looked good. I hope you and your little one love the products as much as we do.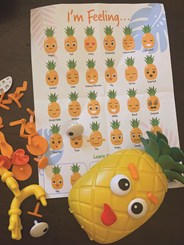 Available from Learning Resources
£12
Ages: 4 and up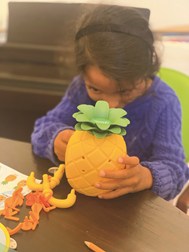 Pamela is mum to twins, Jasmine (5), who's profoundly deaf and wears cochlear implants, and Daya, who's an oncology patient.
This is a toy with a purpose. The Big Feelings Pineapple (or Mr Pineapple as I call him), is here to help you teach your children about emotions and expressions.
Talking about feelings is something I started early on with my children. I wanted them to develop their emotional intelligence from a young age to help them understand their thoughts and feelings and to help regulate their emotions as they grow into adults. It won't always be easy, but Mr Pineapple is a practical start and can be a fun toy. It's interactive, which is more engaging than simply looking at different expressions in a book.
Mr Pineapple is useful in facilitating conversations whether your child can hear or not. It comes with lots of little pieces which I  found fiddly and overwhelming at first. However, the girls got stuck in straight away. I left him on the table and when I returned less than two minutes later, they were pushing pieces in all over it. Don't take this too seriously! Let them explore and play first.
The toy also comes with a detailed sheet of Mr Pineapple facial expressions. You can make two faces on either side of the toy. We made opposite expressions and also tried to guess each other's faces. I asked them why Mr Pineapple felt the way he did and what we could do about it. I'd say it's good to use him in small bursts to label and discuss emotions so that you can develop the conversations over time. This is useful for children aged four and up.
Ages 5 and up
£46
Reviewed by Phoebe (10) and Elliott (7), who are both moderately deaf and wear hearing aids.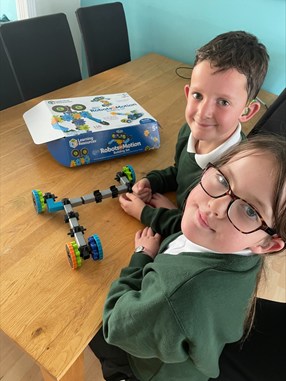 "We worked together and looked at the step-by-step instructions. At first, we found it tricky to put the pieces together, but then we got the hang of it. I like how the cogs are different colours and you can connect them to turn the wheels. I think younger children would enjoy playing with this, but I think they might need a bit of help from an adult.
At first, I wasn't really interested in the box, but when I opened it, I enjoyed playing with it."
Phoebe
"I initially thought it was a big robot which you could move, but then when I opened it I realised it was building materials. I enjoyed building the robots and putting them together using all the different pieces. I enjoyed making my own version of a robot and trying out different pieces and shapes. I needed a bit of help to put the rubber ring over the wheel.
I think boys and girls who have a constructive brain will like playing with this Robots in Motion building set."
Elliott
Ages 3 to 7
£12.50
Reviewed by Kayleigh, mum to Alexa (3) who's profoundly deaf and wears cochlear implants.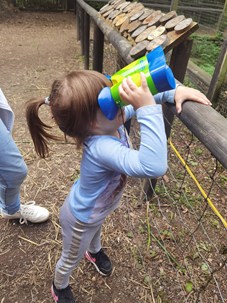 We received the GeoSafari Kidnoculars over the summer holidays and wow, what fun we've had with them so far! The Kidnoculars come with a string to go around the child's neck so they can carry them without worrying about losing them. My daughter loves going to the window and looking out for birds and, well, anything else she can find that moves.
We took our Kidnoculars to the zoo with us, and it was so lovely to see Alexa get excited about the fact she can use these to see the different animals that were hiding in the distance. A fun game to play with these is to print off pictures of different wildlife that you might see, and get your child to see if they can spot them while you're out and about.
The only downside that we did find with the Kidnoculars is that sometimes the string that goes around the neck can knock off Alexa's implants if she took them off in a hurry. There's a clasp on the string to undo it but she didn't want to wait!
I definitely recommend these for all the little explorers out there!
Tommee Tippee GroClock Sleep Trainer
Ages 0-10
£34.99
Reviewed by Nicky, mum to Isabelle (3) who's profoundly deaf and wears cochlear implants. Nicky is severely deaf and wears a hearing aids.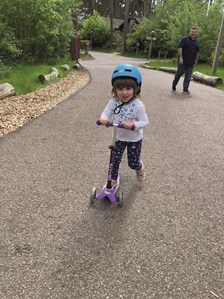 During the sleep deprivation days of early parenthood, we were ready to try anything to stop our daughter getting up at 5am. We'd tried varying bedtimes, routines and reward charts, but nothing was making a difference. Someone suggested we try the Groclock, a visual clock for children that clearly shows them when it's night-time and when it's morning. Parents can set the clock to the wake-up time they decide on in the morning, and the clock face switches from blue stars to a yellow sunshine. It's easy to programme, with options to switch off the light overnight for those who prefer to sleep in darkness.
We started using this with our daughter when she was two, setting it just 15 minutes later than she naturally woke to set her up for success, before gradually setting the time later. If she woke before the clock changed, we'd take her back to her room and resettle her. It probably took around six to eight months for her to get the hang of it, but now she's three, it works perfectly. She's very excited to come into our room shouting, "The sun is up!" If she does wake earlier and see the stars, nine times out of 10 she will close her eyes again. I think it's particularly good for deaf children because it's so visual, allowing our daughter to quickly assess if it's time to get up yet without needing to ask. A word of warning: pop it somewhere out of reach, because it's quite easy for little fingers to manipulate!
Suitable for all ages
£16.99
Reviewed by Jenny, mum to Alex (3)  who's severely to profoundly deaf and wears cochlear implants.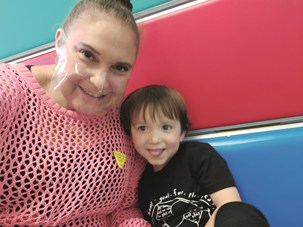 Alex was fitted with cochlear implants in October 2020. We knew he wouldn't be able to wear his hearing aids after the operation, so for about four weeks before the implants were switched on he'd be living in a silent world again. In the midst of a worldwide pandemic, where everyone was having to wear masks, the Technomask was an absolute must for us. He could still see my face and read my lips alongside using British Sign Language (BSL). At first I was concerned about the mask misting up, but a small amount of washing up liquid rubbed on and then wiped off with a soft lint-free cloth keeps it clear all day long. It's easily cleaned with warm water and dries without any streaks.
The masks come in different sizes to suit adults and children and are easily measured from the website's instructions. In my role as a customer service assistant it's also proved invaluable, as being able to see a friendly smile helps many customers feel at ease. I feel that many people are appreciative of clear facial coverings as it's been hard for everybody over the past 18 months. The Technomask has eased that stress for Alex and many others like him. People often rely on facial expressions and lip-reading without realising. The Technomask offers a clear, helpful solution to a problem that affects so many.
ListenLid
The ListenLid is a swimming cap designed to hold a waterproof cochlear implant. The swimming cap is not suitable for cochlear implants which aren't waterproof.
Ages 0-25
£25
Reviewed by Oliver (14) who is profoundly deaf and wears cochlear implants.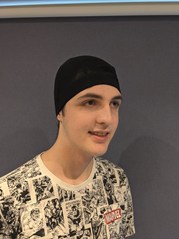 I got bilateral cochlear implants when I was two years old. I use the Advanced Bionics Naida system to hear, which also has a waterproof attachment called the AquaCase.
I've been swimming since I was four years old. I used to go to a swim club and I've even achieved my lifeguarding award. Before we discovered the ListenLid swim hat, I was having a hard time understanding the swim teacher's instructions in my swimming classes with the AquaCase on. My magnet used to come off in the water and the wires would get in the way while I swam.
My parents found ListenLid via the website. It's made a huge difference because I'm able to understand and hear everything the swim teacher is saying.
The ListenLid is a swim hat with a pocket in the back to put my device, and all the wires that come with it, in, meaning they're contained and not loose. The magnet stays in place and I can hear through the mesh material. I don't feel so self-conscious with it on either.
I would definitely recommend this product because it's easy to use and keeps everything in place while I have fun in the water. I don't think there are any other products out there that do what the ListenLid does, so I'm lucky to have one and I would definitely recommend it to anyone wearing a waterproof cochlear implant.
Oticon Medical Ponto 4 and ConnectClip
The Oticon Medical Ponto 4 is a bone conduction hearing device (BCHD) that can be connected to the internet. It can also be used with the Oticon ConnectClip microphone. The ConnectClip is available to borrow from our Technology Test Drive or buy from Connevans.
Ages: 0-25 
Around £149 for ConnectClip (£179 inc VAT).
Reviewed by Amy who is mum to Poppy (9) who is profoundly deaf in one ear.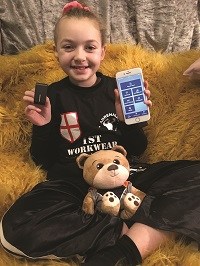 Poppy wears an Oticon Medical Ponto 4. She previously trialled wearing a BCHD on a softband but she didn't find it comfortable so chose to have an operation. She now wears the BCHD on an abutment anchored to her head. Poppy is very  proud of it and shows it off as much as she can!
The Ponto 4 works with the Oticon ON app, which Poppy has downloaded onto all the family's phones. She uses the app for things like checking the Ponto's battery level, finding it when it's lost, and adjusting her volume. She can also stream music or phone calls straight to her Ponto via the app. She absolutely loves this and it saves us listening to her music! I love that I get a message to tell me when her battery is low, so I'm always prepared for a battery change.
Poppy was also given the Oticon ConnectClip, a streamer which connects to her Ponto. Poppy can stream music straight from the clip or use it as a remote microphone. It's extremely useful, especially when out riding her bike or in her kickboxing classes. Whoever is talking to her wears it and she can hear instructions clearly. It's very small and stylish.
Poppy feels very special with her accessories and we feel lucky that Poppy has these tools to give her the best possible quality of hearing. She tells us all the time that we're the unlucky ones because we don't have special hearing powers like she does!
Available from Amazon.
Ages: 0-4, 5-10
£7.90
Reviewed by Rebecca who is mum to Ariel-Amber (4) who has a varying level of deafness and wears a hearing aid.
Superhero Lotto is a matching and memory game by Orchard Toys for up to four players and children aged 3–7. I was excited to try this with my daughter Ariel-Amber, who is deaf, as we're huge fans of Orchard already and it features a deaf, signing superhero.
The game gives each player a board with a superhero on; each one has their own superpower. The deaf superhero is illustrated wearing a cochlear implant, which delighted Ariel, and the superhero's special skill is signing. Ariel's brother thought this was really cool as he often signs to his little sister and it was wonderful to see signing being portrayed as a strength and something rather great!
The aim of the game is to find the matching pictures that correspond to your own board so you have to stay alert so you don't forget where they are. If this is too simple, you can turn the board over for a slightly more challenging matching game.
Superhero Lotto is a really pleasant activity that's easy to follow and keeps children focused for a good 15 minutes. My only bugbear is that I would have liked more characters so more than four people can play along. Perhaps there could also be a female deaf superhero?
I would recommend this game to any deaf children or hearing siblings to show them that deafness most definitely has its own superpowers! It would be a good game for schools to have when a deaf child joins, as the more children who see differences in their superheroes, the better.
iLuv SmartShaker 2 alarm clock
The iLuv SmartShaker 2 is a wireless vibrating pad that links via Bluetooth to a free-of-charge app. Install the app on a smartphone and set the alarm in the app. The SmartShaker is rechargeable, so great for nights away and holidays.
Available to borrow from our Technology Test Drive or buy from Sarabec.
Ages: 0-4, 5-10, 11-14, 15-18, 19-25
Typically £30 (£36 inc VAT).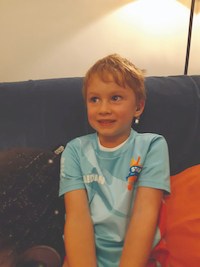 Reviewed by Kathryn who is mum to Aidan (5) who is profoundly deaf and wears cochlear implants.
We borrowed the iLuv SmartShaker 2 alarm clock from the Technology Test Drive for our son Aidan. He's recently started primary school and we wanted to encourage his sense of independence and also save ourselves a few minutes in the morning by not having to wake him up!
I had seen other alarm clocks with attached shaker devices but was a bit worried. Small children tend to fiddle with buttons and switches so the whole house could be woken up by a very loud alarm at an ungodly hour! I liked that the iLuv SmartShaker 2 was operated by an app so I could control the timings and settings too. Also it can just shake and doesn't have to be accompanied by an audible alarm that would be no help to Aidan with his implants off at night.
You don't receive any instructions with the device but when you download the associated app, this takes you through the set-up very clearly. There are three different vibration settings and you can set multiple alarms, so it was very flexible. The only problem we encountered was that we found it hard to know if the app had updated when we made a change to the settings, so, once or twice, the alarm didn't go off as intended. We've fed this back to the developers of the app.
Aidan felt really independent using it. If he came to our bed for a cuddle, he brought it with him. At the end of the trial, he asked if we could get him one so we all thought it was a success!
Phonak Roger Pen
The Roger Pen is a radio aid transmitter that looks like a pen. Like other radio aids it works with a receiver (or receivers) and allows your child to hear speech more clearly.
Available to borrow from our Technology Test Drive or buy from Connevans.
Ages: 0-4, 5-10 11-14, 15-18, 19-25
Price variable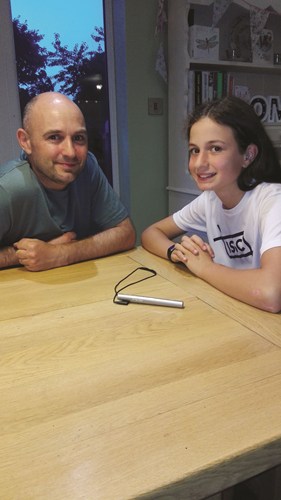 Reviewed by Emily (12) is mildly to moderately deaf and wears hearing aids.
"At primary school I used the Phonak Roger Inspiro radio aid but for the first year of high school I've used the Roger Pen. I've found it so much better in the short time I've used it. It still connects via the extra feet (receivers) that fit the end of my hearing aids but it's so much clearer. There's no interference and it's helped me in many ways at school when I need to hear the teacher directly, but also in a group conversation where I can put it on the table and hear everyone who's talking. I've even taken it on bike rides so I can hear my dad who's wearing it around his neck in busy and noisy traffic.
The Roger Pen connects to my mobile phone via Bluetooth so when I get a call I can answer through it and the call is transmitted through my hearing aids rather than having to hold the phone to my ear. This makes it much easier to hear who's calling me.
I've found the Roger Pen easier to use at school than my old radio aid. I have to take it from one lesson to another and pass it over to the teacher there so it saves time as no wires and microphones have to be clipped on. It's also less obvious to the other pupils."

EasyCall II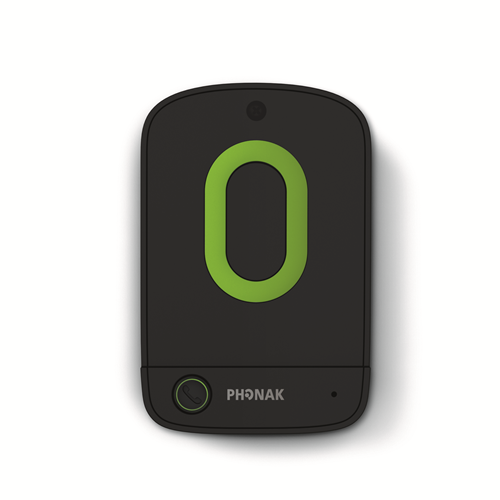 The EasyCall II is a pad that sticks onto and works with any mobile phone with Bluetooth and sends phone calls wirelessly into Phonak Venture and Belong hearing aids.
Available to borrow for free from our Technology Test Drive or to buy from Connevans.
Ages: 11-14, 15-18, 19-25
£100.80
Reviewed by Lawrence (13) who is moderately deaf and wears hearing aids.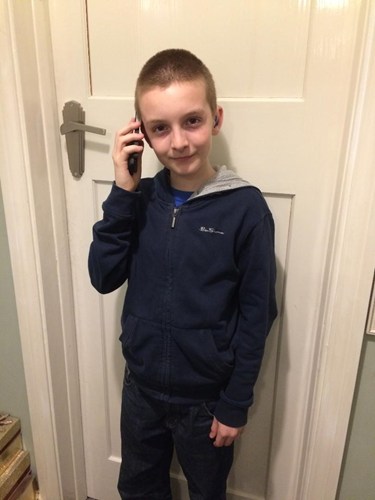 Lawrence
"I use the Phonak EasyCall II with my iPhone 5S. It fits in a special phone case which you can get from Phonak. There's a limited choice of phones that fit the EasyCall II case. If your phone isn't compatible, you can use sticky pads to attach the EasyCall II straight to your phone or another case, but I haven't tried these options.
The benefit of the EasyCall II is that it helps me make and receive phone calls in noisy environments. The volume of the call can be changed by the volume buttons on your phone. In the box there are clear instructions – when I first used it I easily paired it with my phone using Bluetooth. The EasyCall II has a light that shows you what it's doing, for example if the phone's ringing or the battery's low.
When I get a call, my hearing aids automatically tune in when the phone is close enough to the aids. However it has limited range – four inches from the hearing aids to the EasyCall II. It only works for calling and not for headphones so you can't hear music through it. Previously I had the original EasyCall but one disadvantage is that when I got new hearing aids I had to upgrade and get the new EasyCall II as my new aids weren't compatible with my old EasyCall.
Overall though I'm very pleased with this product and would recommend it."
Wildlife Photographer Mia Doll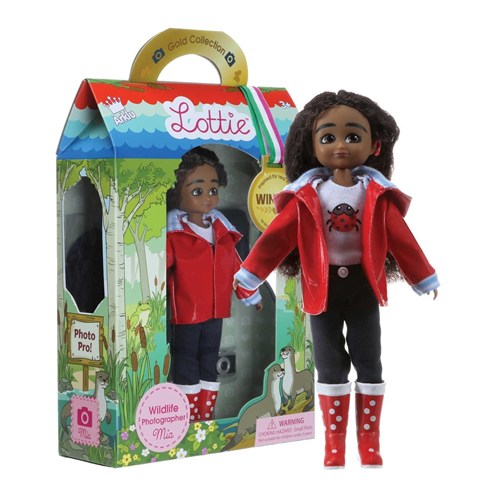 Mia is a wildlife photographer doll who wears a cochlear implant. She
comes with a camera and newspaper. Mia is made by Lottie Dolls in
collaboration with Toy Like Me, a UK non-profit which campaigns for
diversity in the toy box and for better representation of disabilities so
that differently abled children can see themselves reflected in the toys
they play with.
Available to buy from uk.lottie.com
Ages: 3-4, 5-10 (not suitable for under threes)
Approximately £22
Reviewed by Sara, mum to Charlotte (4) who is profoundly deaf and wears cochlear implants.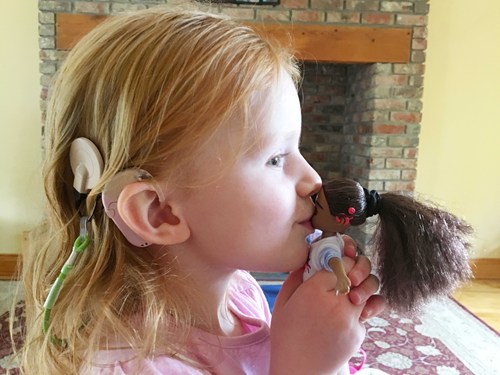 Charlotte
"Charlotte uses a mixture of sign and speech and we don't have any other toys in the house that have hearing technology accessories although we do have some books that show hearing aids.
As soon as we opened the box Charlotte screamed with excitement that the doll had magic ears and was obviously deaf like her! She has since played with the doll so much, always talking about the implant and how, "She's the same as me." She really enjoys showing the doll to visitors and always turns both her head and the doll's to show they have matching cochlear implants.
We've really enjoyed playing with the doll and I can see that having a doll like herself has been of real benefit to Charlotte."
Aftershokz Trekz Titanium Mini
The Trekz Titanium Mini are bone conduction headphones that use vibrations to send sound through the cheekbones into the inner ear and leave the outer ear open.
Available to borrow from our Technology Test Drive or buy from www.sportrewards.co.uk
Ages: 11-14, 15-18, 19-25
Approximately £99 including VAT
Reviewed by Susie, mum to Leo (11) who is severely deaf in one ear.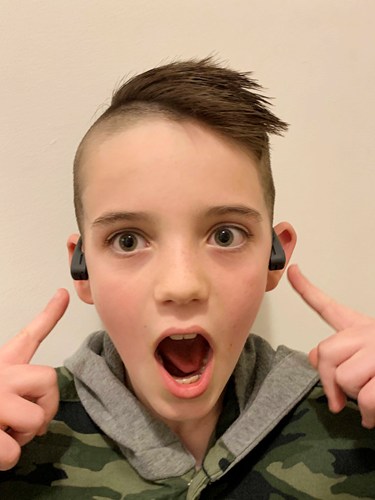 Leo
"Leo was diagnosed with cholesteatoma aged four. This destroyed the small bones of hearing in his right ear and therefore he has very limited hearing in it. His ear can hear but with no hearing bones the sound can't get to the cochlea. If Leo uses regular headphones he tends to have the volume quite loud and is oblivious to anything going on around him. It's like he's in a little soundproof bubble.
We borrowed the Trekz Titanium Mini bone conduction headphones from the Technology Test Drive. These clever headphones rely on vibrations; the sound is passed to Leo's cochlea through his cheek bones and other bones in his skull, bypassing his missing ear bones. This is fantastic for Leo as it means he can hear in both ears while using the headphones, whereas most of his world of sound is just through one ear.
The headphones are light, robust and easy-to-use which makes them a great piece of kit. While he's listening to music or watching his tablet, he's also still aware of things going on around him as his ears aren't covered. Leo loved them so he was very happy to receive a pair of his own last Christmas!"
Wake 'n' Shake Voyager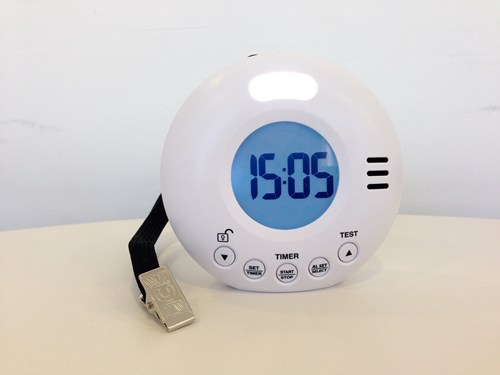 The Wake 'n' Shake Voyager is a battery-powered portable alarm clock with vibration, sound and flashing light. It can also be used as a timer and torch.
Available to borrow from our Technology Test Drive or buy from Connevans.
Ages: 11–14, 15–18, 19–25
Approximately £25 plus VAT
Reviewed by Cam (14) who is moderately to severely deaf.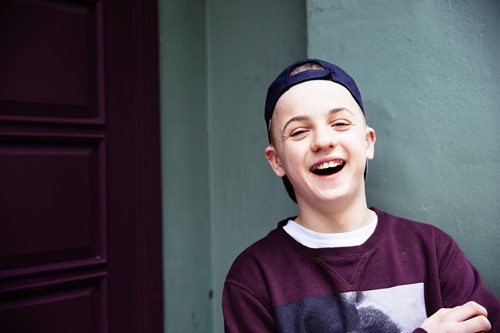 Cam

"This alarm clock is small and very portable. I used it when I was away from home for a weekend. Because it's so small it could fit in my suitcase without taking up too much space and it was easy to take with me.
I want to be more independent and this alarm clock helped me with that. My parents usually wake me up but they weren't there for my weekend away. This alarm clock made it possible for me to wake up on time by myself without relying on other people.
It was easy to use and it has a pillow clip so I didn't need to worry about it falling out of my bed. However I couldn't find a way to make the Wake 'n' Shake Voyager make sound, vibrate and flash all at the same time – I'd have liked it to do all three. But I do like this alarm clock and I'd use this again when I'm away from home."
Vibralite Mini Watch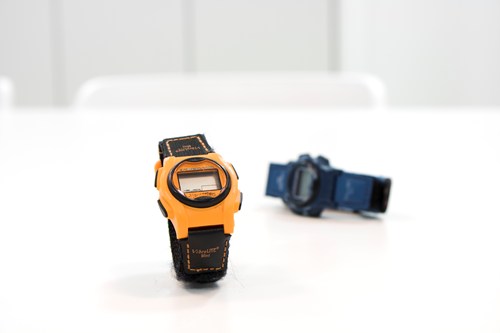 The Vibralite Mini Watch is a digital watch with up to 12 alarms with vibration and/or sound. It's available in different colours.
Available to borrow from our Technology Test Drive or buy from Connevans or Action on Hearing Loss.
Ages: 5–10 11–14
Approximately£35 plus VAT 
Reviewed by Sharon, mum to Evie (11) who is moderately to severely deaf.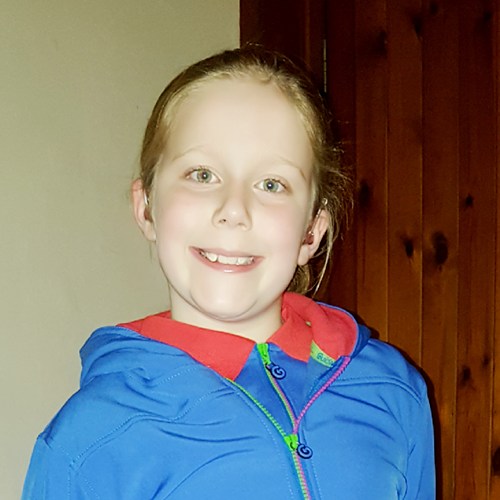 Evie
"Evie has always been a good sleeper. We wanted to encourage her to be independent, not relying on us to wake her up every morning for school especially as she's starting senior school this September.
We had a look on the National Deaf Children's Society website for some ideas. This is where we found out about the Vibralite mini watch and the loan service they provide. We didn't want to buy one without testing it so we requested a loan and were quickly provided with the watch.
The instructions were easy to follow to set the alarm. The watch can be set several times a day which would be a useful tool if someone needed to be reminded to take medication. You can also choose different alarm modes: vibrating, sound or both. There is a light as well.
We set the watch to go off at bedtime and in the mornings. Evie just used the vibration mode. So did it work? Yes, every morning the vibration was enough to wake Evie up independently. She loved the light as she said if she woke up in the middle of the night she was able to see what time it was. Evie told us it made her feel 'more grown-up' because she was getting herself up in the mornings.
We didn't buy this watch, only because Evie wasn't keen on the colour (it was orange) or the velcro strap which she said was itchy. We did however buy a similar one in a colour she likes which Evie uses all the time. It was really helpful trying out the watch and we'd recommend it."
Direct input leads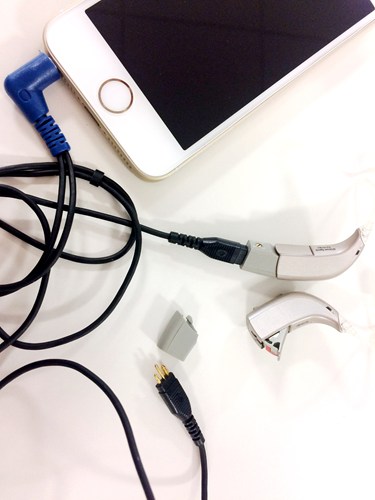 These leads allow your child to listen directly to any music device with a headphone socket.
Available to borrow from our Technology Test Drive or buy from Connevans.
Ages: 5-10, 11-14, 15-18, 19-25
Price variable
Reviewed by Brenda and Aidan, parents to Aaron (10), Aideen (8) who has a moderate hearing loss and Jonah (4) who has a severe hearing loss.
"My children like to listen to their iPad and iPod but we don't want them to turn the volume up really high, so we borrowed direct input leads from the National Deaf Children's Society Technology Test Drive. The Helpline told us which shoes we needed to connect the leads to our children's hearing aids and we borrowed those as well.
With the leads my children get a better listening experience as they can still keep their hearing aids in and are therefore not missing any frequencies. It makes them more attentive to whatever they are watching. At school they can plug the leads into the computer to help them with school work.
I think the leads are a fantastic product and they are so easy to carry with you. I've encouraged other parents at a National Deaf Children's Society weekend on starting school to borrow the leads to see if they can help their children as well."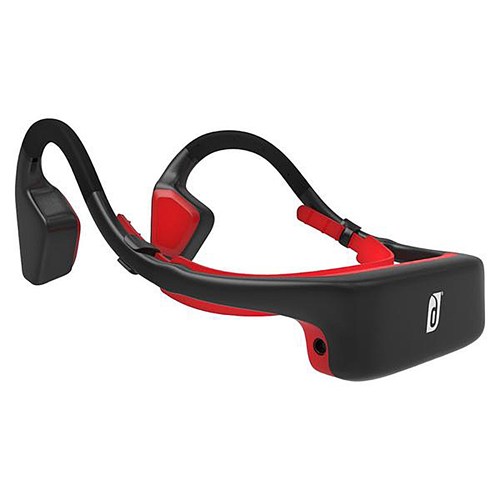 These are Bluetooth headphones so they can easily connect to your smartphone or tablet without wires. Instead of sitting on the ears and producing sound, the Headbones use bone conduction technology to pass the sound of music by vibrations through the cheekbones. They are suitable for someone with a conductive hearing loss or maybe a child who doesn't like wearing their hearing aids all the time.
Available from damsonglobal.com
Ages: 11–14, 15–18, 19–25
£69.99
Reviewed by Ann, mum to Daniel (10) who is profoundly deaf.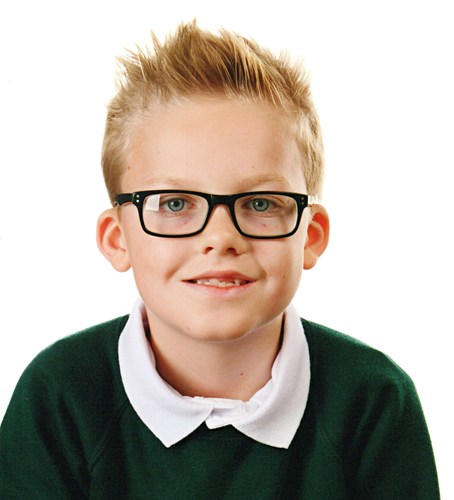 Daniel

"Daniel tried the Headbones at school when the National Deaf Children's Society Roadshow visited them. He liked them and he enjoyed feeling the vibrations through them and that they could help him experience music that way, so we asked to borrow a pair from the Technology Test Drive loan service.
We liked the Bluetooth connectivity; it was easy to connect and use. Daniel liked the bone conduction vibrations and the rest of the family (hearing) also liked the sound quality as we could use them as well. Another positive for Daniel was having nothing in his ears.
Daniel has no cochleas and no access to sound but these gave him a positive experience of the vibration/rhythm of music. He loved 'feeling' the music through these so we have now bought him a pair. The only problem we have is the battery life – Daniel uses them at school sometimes but often the battery dies before he's finished."
Geemarc Amplidect 400 – cordless landline phone with Bluetooth connectivity 

Available from Action on Hearing Loss
Ages: 5-10, 11-14, 15-18, 19-25
Price £83.00
Reviewed by Maria, mum to David (14) who has moderate hearing loss.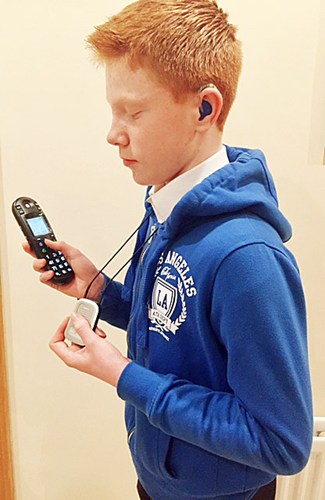 David
"We borrowed this phone because my son has difficulty speaking on the phone with family members that live overseas, so we decided to try it. There's a very loud ringtone which allows my son to realise the phone is ringing. He can hear this phone properly by using his Phonak Com Pilot (digital streamer), and he can also talk into the Com-Pilot and the person on the other end of the phone can hear him well. The speakerphone is clearer than on our normal phone and could easily be used without using the Bluetooth function.
When you use an iPhone with the Phonak Com Pilot streamer you're then able to answer the phone call by pressing a button on the Com-Pilot, but with the Amplidect 400 we couldn't do this and instead needed to press the Bluetooth button on the handset. The information on making Bluetooth phone calls wasn't easy to find in the instructions and I feel there wasn't enough information about it. Although this phone worked well we think our mobile phone is better for connecting, answering and making calls through my son's Com-Pilot. However, this phone would be a good product for people that regularly use a landline."
Co-Sign Communications, February 2016
Available from Amazon
From £2.92 on Kindle
Ages: 0-4, 5-10, 11-14, 15-18, 19-25
Reviewed by Kerry, mum to Reece (10), Matthew (10), who has a profound hearing loss, and Joshua (7).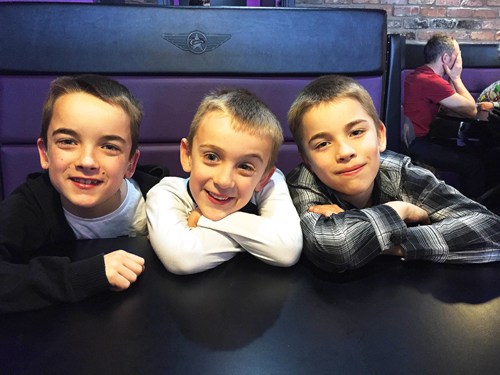 Matthew, Reece and Joshua
"Cath Smith has recently launched some new flashcards, covering various topics. I purchased three of them on Kindle: feelings and emotions, house and home and positive behaviour and they're amazing! Each set of flashcards is in full colour, easy to understand and the design is suitable for old and young alike. There are various topics you can choose from and I'll definitely be buying more as my sons all love them.
These are so useful with the children I work with and my family at home. Because of the format, children love flicking through the colourful pictures on the iPad rather than black and white pictures in a book.
I would suggest the flashcards as a great way of helping anyone who is learning British Sign Language (BSL) as it can be done in bitesize chunks and they are a great point of reference. Each one comes with an explanation as to how important facial expressions are, and it gives you a fingerspelling chart too."