Beating boredom with board games
Published Date

: 02 Jan 2020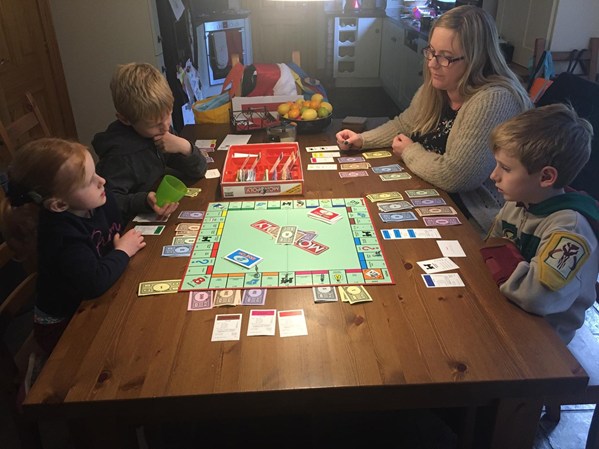 Lots of you would roll your eyes if I said you should make a space in your day for 'quality family time'. But it's true that so much can be achieved, solved and enjoyed when we spend time dedicated to each other.
We've spent some time playing board games recently, our favourite is Monopoly. Why do we love it?
It captures our imagination. What can we afford? Will we win free parking? How many times will I get sent to jail?
We spend a few hours together. We play the adult game with the full rules, so this isn't a quick game! We need drinks and snacks to keep us going, but it's wonderful for helping build concentration and stamina.
We have to test ourselves. We don't let the kids win, we all play competitively and also help the kids to develop new tactical skills as we play.
We have to think. Some games are passive and you can play without really concentrating, but Monopoly needs commitment and is a real brain workout - adding, subtracting, working out the consequences of our actions and game play.
We learn new words we might not have read or heard before. We've been to London once with the kids, but they're trying to learn the London street names - Piccadilly, Marylebone, Marlborough (all pretty difficult to pronounce for the first time). When they read Community Chest cards, they're learning what annuity is, what dividend means, how do you know if you have pay the fee or if someone's paying you.
This doesn't just apply to Monopoly, there are lots of other games we love that teach the kids a lot.
My advice is dump the technology, ignore modern games and grab a traditional board game. Your kids will enjoy it while they learn and develop their brain. It's so many therapies in one activity, whilst also being a normal activity we cherish and don't want to lose.
What game are you playing before the school holidays end?