Film producer, director and writer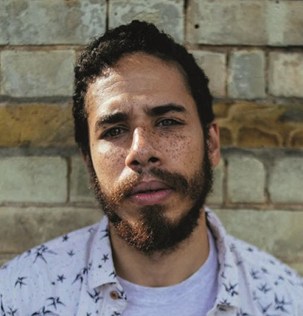 I'm a film producer, director and writer because it offers me a chance to promote people who don't normally see themselves onscreen.
As a hearing-impaired person, I want to change the industry and work with more people with disabilities, whether visible or invisible.
My hearing loss started when I was a child, because of meningitis. I have little to no hearing on my left side and I have a hearing loss coupled with severe tinnitus on my right side. I wear hearing aids and I'm now learning BSL.
I started as a runner at 18, at a post-production company, and at 19, became a videographer. At 24, I studied film at Manchester Film School, and in 2017, I put together a proposal to turn a photography company into a video production company. A few years on, I'm now the company's managing director.
The most important thing, working in the arts, is not to give up. Network with the right people and be open about your disability. It became my superpower and it can become your superpower too.
Jobe Wolf