Our first family holiday
Published Date

: 24 Aug 2023
It was the holiday we have really been needing. Life has been difficult these past few months. Juggling work, family life, our British Sign Language (BSL) Level 2 exams and then losing two close family members within six weeks of each other has taken its toll to say the least. So recently, we have just been focusing on putting one foot in front of the other.
I'm glad we picked Portugal, and we will absolutely be returning. We were so happy with how Jet 2 made our travels a little easier by giving us priority in security and boarding.
These amendments meant we had extra time to sign what was happening around us. Any child would find it difficult to cope in a stressful, busy and unfamiliar environment like an airport. Throw deafness into the mix and that can be all very overwhelming and difficult to process.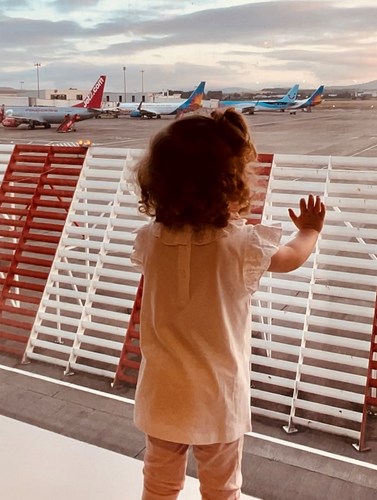 We always try to keep Olivia calm and sign everything around us so she has an understanding of what's going on and what will happen next. That reduces any surprises and keeps stress minimal. It all worked in our favour because she picked up new signs such as 'suitcase', 'plane' and 'holiday'.
The hotel was so accommodating, especially for families with young children. I love visiting Europe because they use more expressions and gestures in general to communicate than British people do. This meant Olivia enjoyed interacting with the people in Portugal. One member of staff observed that she was deaf and even copied the signs we were using to communicate with her. This was wonderful to see.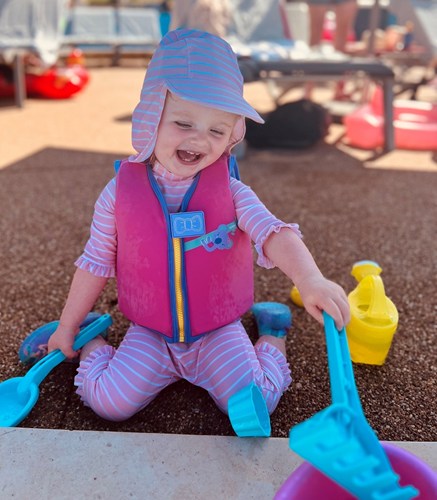 Olivia coped really well overall considering she's a toddler completely out of her normal routine. We are suffering now though as she's resisting going to bed and instead thinks it's time for a mini disco!
There were many times Scott and I couldn't hear each other over the noise of the sea on the boat or being really far apart, so we used BSL to communicate. It's been a saviour so many times! Just one of the many benefits that this beautiful language brings.