Road traffic collision statistician
I work for the police because...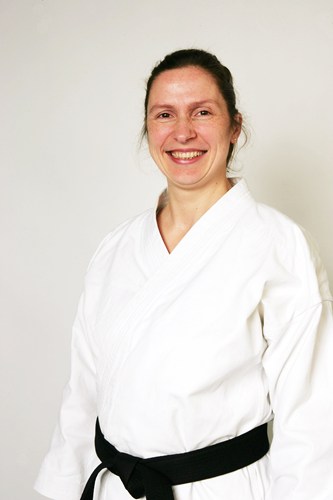 "I like meeting deadlines and find the job very satisfying. I'm a road traffic collision statistician and have been working for the police for 27 years. I collect data on all collisions in the Dyfed-Powys area and send figures to the Welsh Assembly. They then deal with accident hot spots by fixing holes in the road or setting up new traffic signals. We help to make roads safer and save lives.
I'm profoundly deaf and I've never had issues as I speak and lip-read really well. I also teach deaf awareness to new police officers so they know how to help deaf people.
In my spare time I'm a 4th Dan (rank) karate instructor. I recently received a UK coaching certificate and now run a karate club for people with disabilities. I'm a former national and international fighter, representing Wales twice in the European championships, and was an Olympic torch bearer in 2012. My next ambition is to achieve a personal trainer qualification."
Susy Soravia