Lawyer
I was a fraud litigation lawyer because…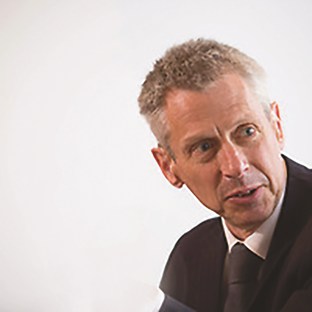 Courtroom advocacy and cross examination gave me satisfaction, as did working out what was true and what wasn't. Perseverance in questioning is a skill that comes naturally to someone who's deaf!
I started going deaf in my mid-teens and studied Psychology at university, then went on to study Law.
By concealing my deafness in interviews, before the days of 'diversity and inclusivity', I got a place in a small law firm. I then got a job at one of the 'Magic Circle' law firms and eventually became one of the only deaf partners in the city, specialising in international fraud.
By the noughties, people were having to write down telephone conversations for me, and around 2012, I required a transcriber. I've used special equipment throughout my career, including induction loops and a portable microphone in court. Now I use the transcription facility on my Samsung Galaxy phone.
I set up City Disabilities, a charity to help disabled people working in the City. It's a challenging environment with a communication disability. I also lecture in cross-examination and interrogation and have a private pilot's licence – deaf people can fly!
Believe in yourself and play to your strengths. You're not a deaf lawyer, you're a lawyer.
Robert Hunter