My deafness didn't stop me rowing across the Atlantic
Earlier this year, Mo O'Brien marked her 60th birthday in a very unusual way. She became the first deaf person to row across the Atlantic ocean. 
"I love pushing myself out of my comfort zone," says Mo. "I try to live every moment to the full."
Mo, who's profoundly deaf, wasn't always this confident. Despite being born deaf, she grew up undiagnosed. "As a child I had no confidence in myself and never pushed myself forward," says Mo. "I was very isolated." But after losing both her parents at a young age, Mo realised life was short. "My mum used to say, 'Nothing is impossible,'" remembers Mo.
It took Mo, her daughter Bird and their friend Claire, 49 days to row the 3,000 mile journey. Each rower rowed for two hours, then had two hours off to sleep, eat and wash. As well as the physical challenges, Mo and her teammates had to work out how to communicate while in the boat.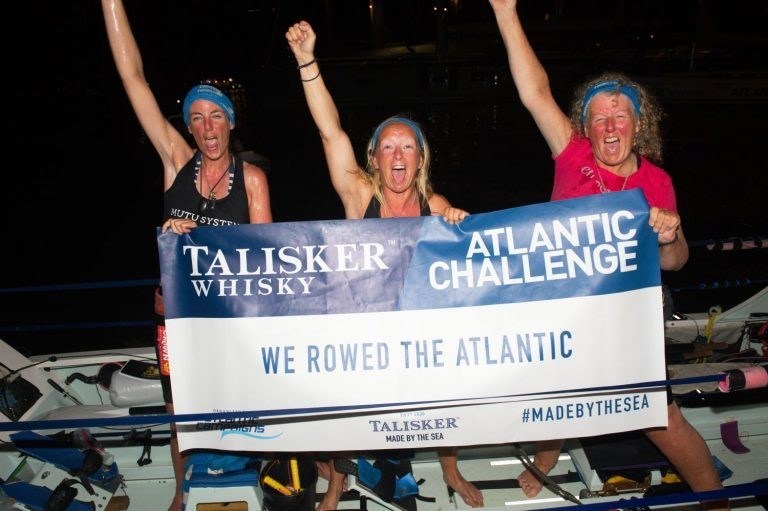 "When I was rowing I couldn't see the other person's face," explains Mo. "The darkness made lip-reading impossible so we had simple signs for various things. I didn't use the boat's radio at all but, in an emergency, I would have had to say at the beginning I was deaf, relay the situation and then wait for assistance. I couldn't hear when a wave was coming so I was swept off my seat a lot, but I got used to that!"
Mo also had to keep her hearing aids and equipment dry while at sea. "I carried spares of everything," says Mo. "I kept them in waterproof bags and clingfilmed my hearing aid batteries to stop the damp getting in."
The team got to see amazing wildlife, including humpback whales, dolphins,
turtles and sharks. "The biggest highlight was when a killer whale
swam under the boat with her calf," remembers Mo. "It was close enough to touch.
"I'm no longer letting my hearing loss stop me. I hope I can inspire deaf young people to be brave and live life to the full."