Actor
I'm an actor because…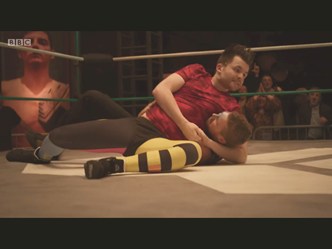 I love the variety. You never know what you'll be doing or who you'll be working with.
I enjoyed drama so much at school that when the Solar Bear theatre company visited and said they were looking for people for their summer project and weekly drama workshops, I went along.
They'd established the first Performance in British Sign Language (BSL) and English degree course for deaf people in the UK, in partnership with the Royal Conservatoire of Scotland. I applied and was lucky to get in.
I've been profoundly deaf since birth and have hearing aids. At the Conservatoire, we had communication facilitators, small classes, and extra support from lecturers.
I've had a steady string of jobs, including as a BSL advisor in the BBC's Two Doors Down, Casualty, and most recently, The Last Bus. I always have a communication facilitator at work, as input from lots of people can make it hard to keep up.
You need a thick skin as an actor, but believe in yourself. If you have a skill no one else has, use it!
Connor Bryson