My deafness didn't stop me trekking to the North Pole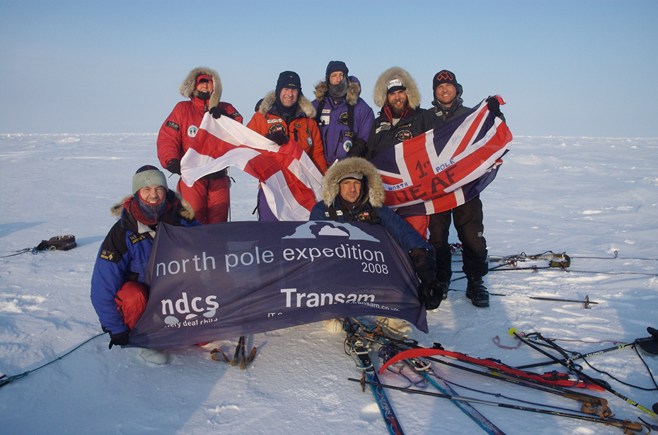 Standing on top of the world, Carl Morris (44) thought about the journey that had led him there.
Having become profoundly deaf at the age of three, Carl's first taste of success came as a child actor, starring for two years in hit BBC series Love Hurts. After leaving school, he became a professional pool player and by 21 was world champion.
"The key thing in life is to persevere and not give up," says Carl. 
"I'd done lots of fundraising events for the National Deaf Children's Society, and when they proposed a trek to the North Pole, I jumped at the chance!"
Despite training for 18 months, the expedition presented some unique challenges for Carl, who wears a cochlear implant. "As a deaf person, I use my eyesight to balance, but during Arctic snowstorms, the white snow blended into the white sky," explains Carl. "I couldn't see anything and kept falling over."
His teammates helped him stay upright by tapping their walking poles on his left or right arm, depending on which way he was falling. "More often than not, they warned me too late as they were struggling themselves," remembers Carl.
During the trek, Carl couldn't wear his cochlear implant due to condensation and was unable to lip-read his teammates as they wore face coverings to protect against the cold. He walked in total silence for 8 to 14 hours a day.
"Your thoughts become your constant companion," he says. "I felt extremely isolated."
But for Carl, reaching the North Pole – and raising £50,000 for the National Deaf Children's Society – made it all worthwhile.
"It was an incredible feeling to stand in a spot where I could jump several time zones with a single step."
"Our disability will place more obstacles in our way than for those without," he says. "But persevere and you will succeed."