How our family supports Olivia
Published Date

: 19 Jan 2023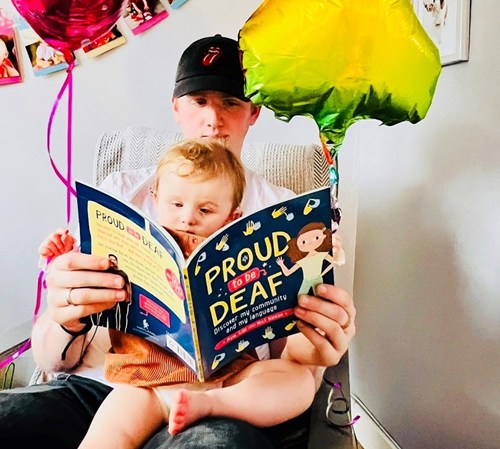 When we first found out Olivia was deaf, we called our parents and my nana first. We asked if they could pass on the news to the rest of the family as it was difficult for us to repeat it over and over again and deal with everyone's emotions, including our own. It meant we didn't need to deal with so many questions during a time when it was very raw for us and we still didn't have the answers. We gave ourselves time to process and did research so we were prepared to deal with the questions.
It was challenging at times not to take the ignorant assumptions to heart. We weren't prepared for that part, especially from those we love. But we took everything with a pinch of salt and reminded ourselves that our family were all new to this too and it would be a long process in fully embracing Olivia's diagnosis. Our family is much more understanding now, and they take the lead from us on how best to support Olivia, and we're grateful for that.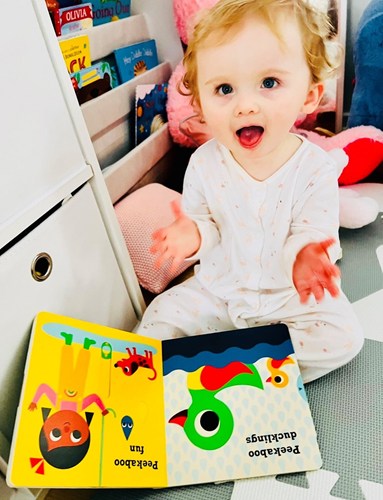 Olivia's grandparents attended one of the National Deaf Children's Society's support sessions for grandparents and understanding hearing loss. They came out with a better insight and enjoyed being able to speak to other grandparents in the same position.
We also actively try to get our family members involved in using British Sign Language (BSL). We have a family support worker from a local deaf children's society who has been amazing at providing online family signing classes, and a lot of our family have been really supportive of it.
We film ourselves using particular signs or flashcards with signs and send the videos to our family. These help make sure everybody is on the same page and using the same signs we use. Sign language is regional, but a lot of the apps that teach BSL use English signs, so we'll send the Scottish signs instead. We try to personalise the videos by sending signs we think are important just now and ones which Olivia can use. Our family watch those videos and try their best to learn the signs. They've all been very supportive.
The younger family members absolutely love learning sign language and find it fun. Our nephew always has a bedtime story before he goes to bed, but now he's been asking if we can do a little bit of signing before bed instead.
At Olivia's first birthday party, everybody signed happy birthday to her. It was such a moving and powerful moment to see everybody come together for her. The love and acceptance we felt at that moment went a long way for us as a family.